Hello Everyone,
My name is Connor Looby. I am 8 years old and I am the McKenna Shea Johnson Youth Ambassador for LE&RN, and my Mom, Jennifer, is the vice chair for the NYS Chapter. We hope you are enjoying your summer. As you may know, the Walk to Fight Lymphedema & Lymphatic Diseases across the Brooklyn Bridge is coming soon, and is set for September 19th in Cadman Plaza Park. In case you missed it last year, the Walk is a lot of fun, and it is amazing to walk across the bridge with people that support you and your cause.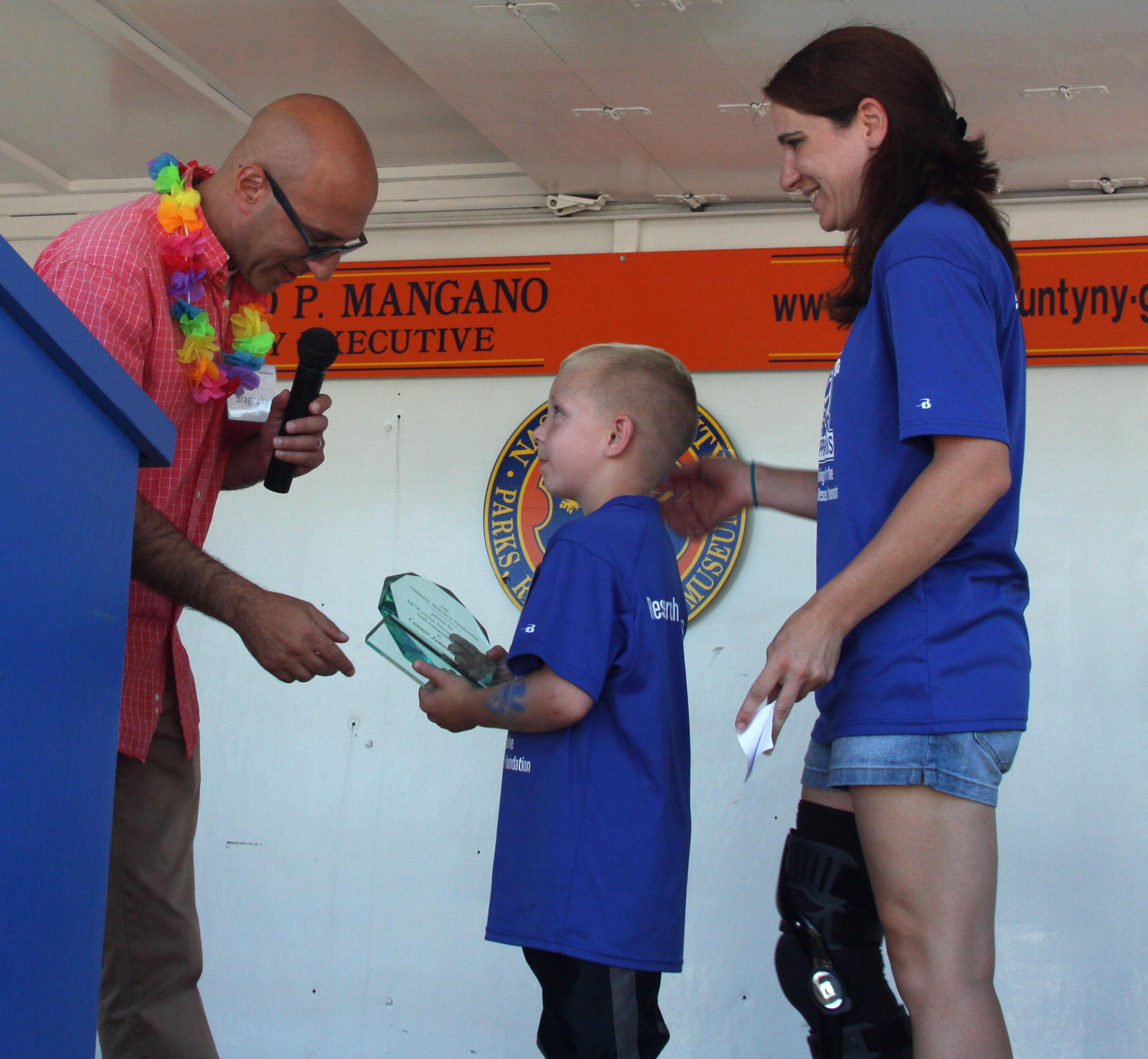 I was diagnosed at 6 weeks old with a rare lymphatic disorder (intestinal lymphangiectasia) and have lymphedema in my legs. There is no cure for my disorder, and minimal research in regards to it. I've endured numerous tests, surgeries and therapies, and I currently receive a weekly infusion and daily physical therapy.
On New Year's Eve 2006, I was an 8 week old baby in the hospital. It was my parent's promise to me that they would find a cure, promote awareness and help fund research. This promise is how we became involved with LE&RN.
As an 8 year old kid, I often feel like the only one in the world with lymphedema. The first time I ever met someone else with lymphedema was at the Walk. To me this was important, because I didn't feel alone anymore.
My friends and family always tell me I am tough as nails! But, the truth is, I am only as strong as those around me. Together we can fight this, and even find a cure for all lymphatic diseases. My family and I are encouraging you to sign up, fundraise, and attend the Walk. You can even join my team, Connor's Spartans. By coming out for the Walk, we are taking a stand - we are saying we need funding, we need research and that we are important!
I'm looking forward to meeting you all in September.
Thank you,
Connor Looby
McKenna Shea Johnson Youth Ambassador
Lymphatic Education & Research Network