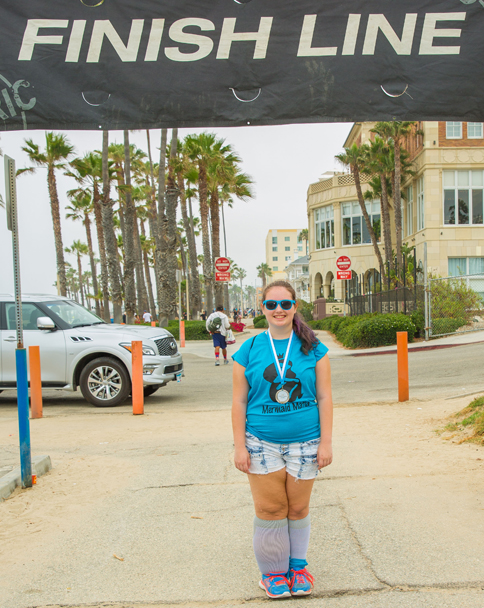 Brianna ("Bri") Dobbs will be named a California LE&RN Youth Ambassador at the 2017 CA Run/Walk to Fight Lymphedema & Lymphatic Diseases on June 18 in Santa Monica.
In 2016, Bri and her family created a Walk team called Mermaid Mafia. They traveled from Northern California to Santa Monica to participate in the Walk and raised $600. It was the first time Bri had gone public with her disease, and it was the first time she had ever met anyone else with LE.
Earlier in 2017, Bri developed an infection and spent several weeks in the hospital, enduring multiple surgeries. She persevered and never let it get her down.
As soon as the 2017 Walk was announced, she and her family were the first ones to sign up. They will once again travel south to walk with their team. You can donate to Mermaid Mafia's Walk team here.
Bri is an inspiration to other children and young adults, and LE&RN is proud to have her join its family of Youth Ambassadors.