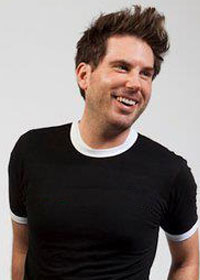 Welcome Illinois!
LE&RN welcomed its seventh State Chapter this past week. Illinois Chapter Chair Curtis Bumgarner (pictured at right) wrote to LE&RN members in Illinois asking them to get involved. You can read Curtis' letter here and get in touch with him at ILChapter@LymphaticNetwork.org.
Wendy Chaite Leadership Award -- NOMINATIONS DUE TOMORROW
The LE&RN Wendy Chaite Leadership Award is named in recognition of our Founder's impact in the field. It is intended to recognize individuals, including elected and appointed officials; organizations, including non-profit and for profit corporations; foundations; and institutions who have made a significant contribution toward promoting and supporting lymphatic research, at the international, national, state or local level, to advance the field of lymphatic research and/or to find improved treatments and cures for lymphatic diseases, lymphedema, lipedema, and related disorders. Self-nominations are welcomed. The deadline for nominations for the Wendy Chaite Leadership Award is Friday, January 22, 2016.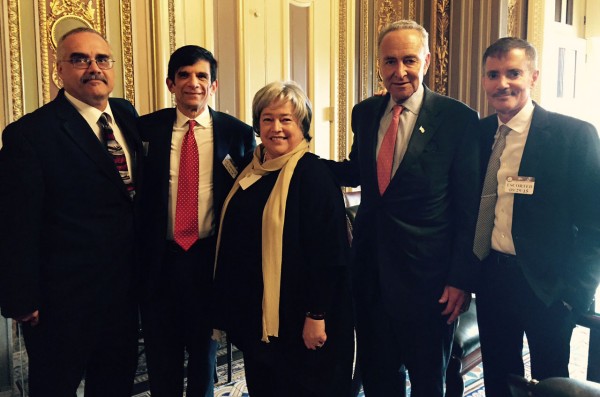 Join LE&RN In Seeking Dedicated Lymphedema and Lymphatic Disease Funding
Last week, LE&RN issued an important press release, calling on Congress to allocate a portion of the increased NIH budget to lymphatc research. We are asking all LE&RN members and supporters to reach out to Senator Chuck Schumer (pictured at left standing between LE&RN Spokesperson Kathy Bates, center, and LE&RN Executive Director William Repicci, far right) and to their own representatives in Congress. Click here for contact information and for a sample letter.
Upcoming Symposium: Genetic Research Tools for the Study of the Lymphatic Vascular System with Kathleen M. Caron, Ph.D.
Please join us on Wednesday, January 27, at 1pm EST for our next Livestreamed Symposium: Genetic Research Tools for the Study of the Lymphatic Vascular System with Kathleen M. Caron, Ph.D. Just visit our Livestream page to view and log in if you'd like to participate in the Q&A at the end.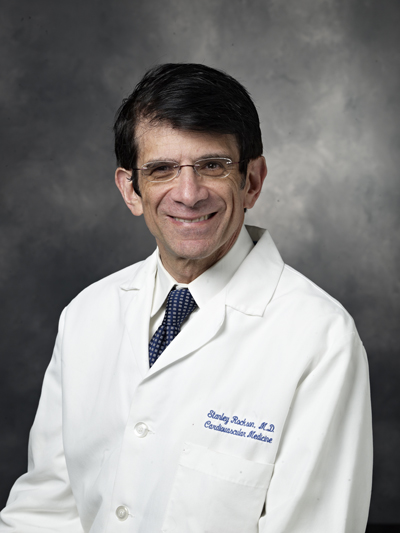 New Symposium Series, First Video Now Available
Dr. Stanley Rockson (pictured at right) presents, "A Systemic Overview of Lymph Formation and Edema," the first talk in a session entitled "Lymphedema: Basic Biology." LE&RN brings you this symposium through a generous collaboration with the American College of Phlebology (ACP).
Building a Global Movement
LE&RN's Executive Director, William Repicci, struck a chord when he began talking about a "lymphedemic®" nearly one year ago on Lymphedema Awareness Day in March. "Shedding Light on a Lymphedemic" was recently translated and printed in a Swedish magazine. Stay tuned for more information as our movement and LE&RN go global.
Tune in for "Compression 101" with Juzo
This week's featured Expo video comes from the Education and Training Manager of Juzo. Tune in and learn the basics of compression therapy in "Compression 101."
Follow LE&RN and Spread the Word
Show your support by following LE&RN on Facebook, Twitter, and YouTube; signing up to receive e-news from LE&RN; and by sharing information about LE&RN with friends and family.