Pictured above: Governor Richard J. Codey and Kathleen Francis, M.D.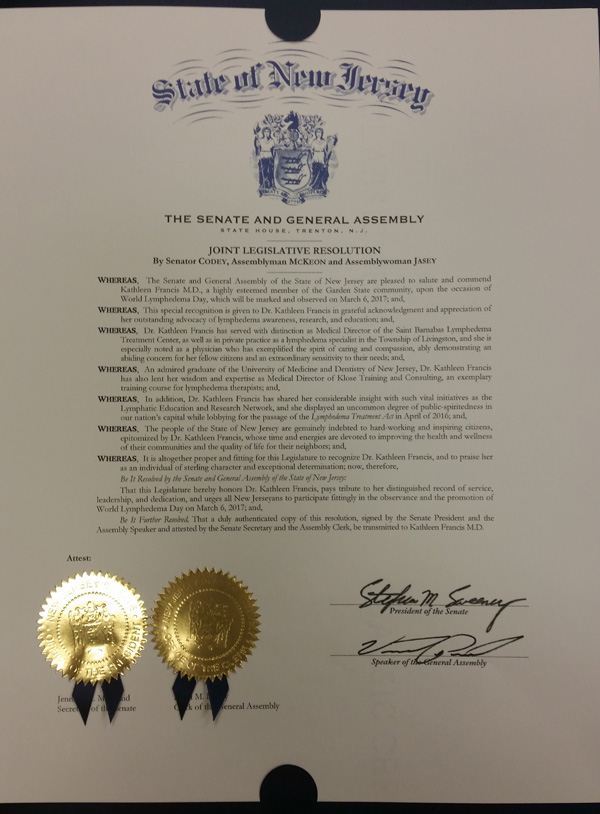 Led by Governor Richard J. Codey in the New Jersey State Senate, and supported by New Jersey Assemblymembers Mila Jasey and John McKeon, the State of New Jersey honored the work and advocacy of Kathleen Francis, M.D. with a Joint Legislative Resolution.
The Resolution was passed in conjunction with the observance of World Lymphedema Day on March 6. Dr. Francis was invited to the Governor's Livingston district office to receive a copy and to speak with the Governor and his staff about the challenges faced by lymphedema patients.
"I'm proud to recognize Dr. Francis on her important work and I hope this is the beginning of educating the public on lymphatic diseases so those impacted can get the proper treatment and important research can be undertaken," said Governor Richard J. Codey upon presenting the Resolution to Dr. Francis.