Lymphatic-Vascular Disease: Diagnosis & Treatment
July 21, 2018 - 8:00am to 6:00pm
The Harvard Club, 374 Commonwealth Avenue, Boston, MA 02215

LE&RN is proud to present the groundbreaking CME Seminars for Physicians Lymphatic-Vascular Disease: Diagnosis &Treatment, in association with Lymphedema Seminars. These courses are an exciting educational portal to understanding the interplay of the lymphatic and vascular systems as related to patient health. This seminar is intended for physicians who need to diagnose and/or treat patients with lymphedema and/or lipedema.
Lymphatic research has led to a rapidly emerging field with standards for Centers of Excellence in Lymphatic Medicine being developed by the world's top institutions. Up to 10 million Americans are estimated to suffer from lymphedema with an additional 17 million women in America estimated to have lipedema. Yet, many patients with these diseases struggle to find physicians who are prepared to undertake their necessary medical care. Upon completion of this activity, participants will be able to recognize the physical, imaging, and laboratory findings relevant to a lymphedema or lipedema diagnosis; compare and contrast the available therapies for lymphedema and lipedema; and diagnose potential candidates for lymphatic surgery.
---
Speakers

Stanley G. Rockson, MD
Chief of Consultative Cardiology, Allan and Tina Neill Professor of Lymphatic Research and Medicine Professor of Medicine, Director, Center for Lymphatic and Venous Disorders Stanford University School of Medicine, Falk Cardiovascular Research Center

Steven M. Dean, DO
Director of the Vascular Medicine Program, Director of Cardiovascular Medicine's Noninvasive Peripheral Vascular Laboratory and Associate Professor of Clinical Medicine at The Ohio State University Wexner Medical Center

Joseph Dayan, MD
Plastic Surgeon Specializing in Microsurgical Reconstruction, Memorial Sloan Kettering Cancer Center, New York

Dhruv Singhal, MD
Director of Lymphatic Surgery, Beth Israel Deaconess Medical Center, Harvard Medical Faculty Plastic Surgeon

David Hovsepian, MD
Clinical Professor, Vascular and Interventional Radiology, Stanford Healthcare Interventional Radiology
---
This seminar will offer LEVEL 1 for 3 credits in the morning, and LEVEL 2 for 4 more credits in the afternoon, but we encourage the full day program. The Seminar also welcomes nurses, therapists and researchers who will receive a Certificate of Completion that can be submitted for credit to representing professional groups.
Curriculum
LEVEL 1
The Lymphatic System

Review of Lymphatic Vascular Structure and Anatomy
Review of Lymphatic Pump Physiology, Including a Discussion of Lymphatic Load and Lymphatic Transport Capacity
Introduction to Lymphatic Immune Function

Lymphedema

Clinical Presentation and Symptom Overview
Natural History of Disease Progression
Primary vs. Secondary
Review of Primary Disease Categories (Congenital, Praecox, Tarda)
Identification of High-risk Categories in Secondary Lymphedema

Lymphedema Physical Examination and Staging
Brief Overview of Imaging Techniques

Lymphoscintigraphy
Near Infrared Fluorescent Imaging
MRI and CT
Ultrasound
Lymphangiography

Treatment Overview

Review of CDT Elements, Indications, Contraindications
Compression Therapy Elements and Choices
Pneumatic Compression Devices

Lymphedema Complications

Cellulitis Diagnosis and Management
Differential Diagnosis of Acute Venous Disorders

Psychosocial Considerations
LEVEL 2
Lymphedema Pathogenesis and Cutaneous Histopathology
Lymphedema Staging Techniques
An In-depth Review of Imaging Techniques, Including Indications, Sensitivity and Specificity
High-risk Surveillance Techniques and Interventions
Lymphedema Differential Diagnosis

Evaluation of Venous Causes of Elevated Lymphatic Load
Lipedema
Obesity and Metabolic Disorders

Management of Lymphedema Complications, Including Cellulitis Management
Surgical Approaches to Lymphedema

Suction-assisted Lipectomy
Lymphaticovenous Anastomosis
Vascularized Lymph Node Transfer

The Changing Field of Lymphatics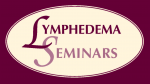 ---
Presenting Sponsor: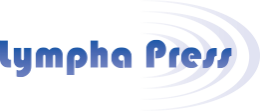 Premiere Sponsors

---