guest post by Marie Apodaca, co-Chair LE&RN Colorado
pictured, from left: Mindee Buckner, Sally Hayden, Katie McFarren, Melanie Best, Angela Marquez, Kris Farnsworth, Marie Apodaca, Wendy Symalla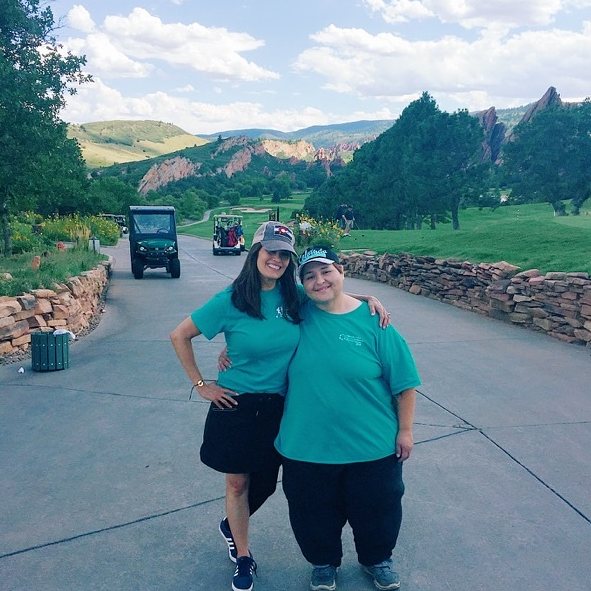 Angela and I had a wonderful opportunity to man a table for LE&RN at the Inner Circle Foundation Golf Tournament this past Friday, August 25, at Arrowhead Golf Club in Littleton, CO. Inner Circle Foundation is doing amazing things in the state of Colorado for cancer warriors and families of these warriors and our appearance there was because of some very generous folks.
The Colorado Chapter of LE&RN was generously provided a spot on the beautiful 14th hole so we could set-up a booth for the Lymphatic Education and Research Network (LE&RN). We had a game at our booth for the golfers so they could "Guess the total number of balls and tees" for a chance to win a $50 Visa gift card. (Thanks to Angela and her husband Aaron for donating the gift card!) We also had a fun game of corn hole set-up for the golfers that came through! We had a chance to tell all of the golfers about the upcoming Colorado 5K Run/Walk to Fight Lymphedema & Lymphatic Diseases at Sloan Lake in Denver on September 10 while they were teeing off! Some took flyers for the race and I know we got more participants from this event!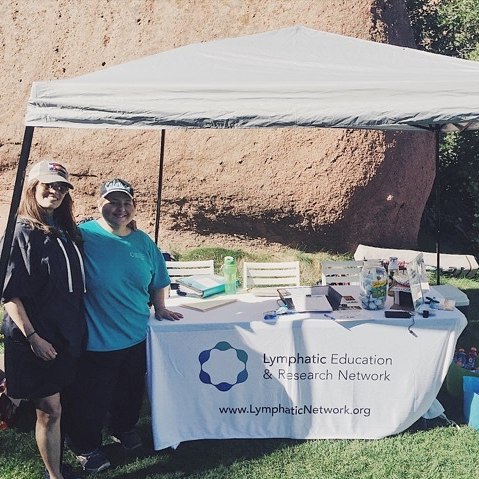 Some of the folks we'd like to thank, including all the Inner Circle volunteers:
The hole was sponsored by CCD Interiors, Wendy Symalla with CCD Interiors invited us to promote LE&RN at their hole at the golf tournament. Wendy is a breast cancer survivor.
Kris Farnsworth with Tingle Flooring put us in touch with Inner Circle Foundation. Tingle Flooring was a sponsor for the Inner Circle Foundation.
Melanie Best is the founder of Inner Circle Foundation and a survivor of a rare, agressive cancer. She is passionate about helping families affected by cancer.
Sally Hayden is on the board for Inner Circle Foundation.
Thanks to all of the gracious, kind, and generous people with Inner Circle Foundation, CCD Interiors, Tingle Flooring, and Arrowhead Golf Club. We had a lot of fun and learned a lot.