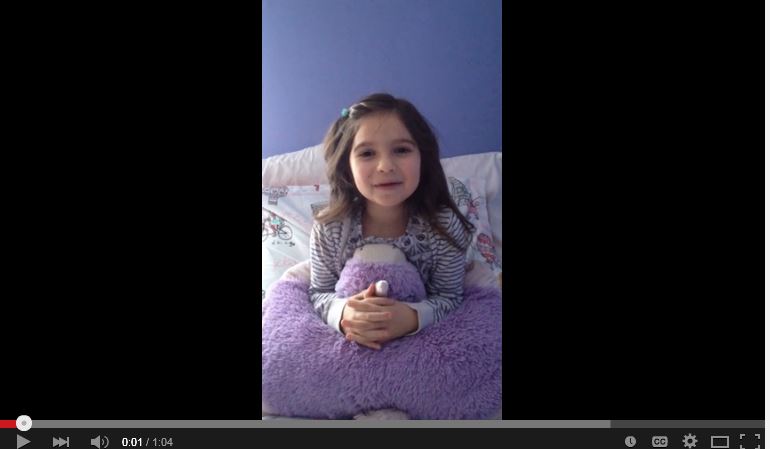 Tomorrow is a big day for LE&RN and for lymphedema advocate Emma Detlefsen. Emma, a six-year-old girl who suffers from lymphedema will be honored at the Statehouse in Albany, New York, for her work in raising funds for LE&RN and raising awareness for lymphedema and lymphatic diseases.
Some of you may remember seeing Emma at the 2014 Walk for Lymphedema and Lymphatic Diseases, where she led Emma's Incredibles over the Brooklyn Bridge. Others may remember her as the adorable little girl who recently submitted a Challenge Video (posted here) that melted everyone's hearts.
New York State Senator George Amedore (R, 46th District) sponsored the Resolution for his young constituent. Assemblymember Linda B. Rosenthal (D, 67th District) sponsored the Resolution in the Assembly. Senator Amedore will read the Resolution in the Senate and Assemblymember Rosenthal will read it on the floor of the Assembly tomorrow (March 4, 2015) in Albany. Emma and her family will be there to accept the honor, as will members of the LE&RN staff including Executive Director William Repicci and Outreach Director Colleen McGuire.
You can read the full text of the Resolution here and follow Emma's Incredibles on Facebook.