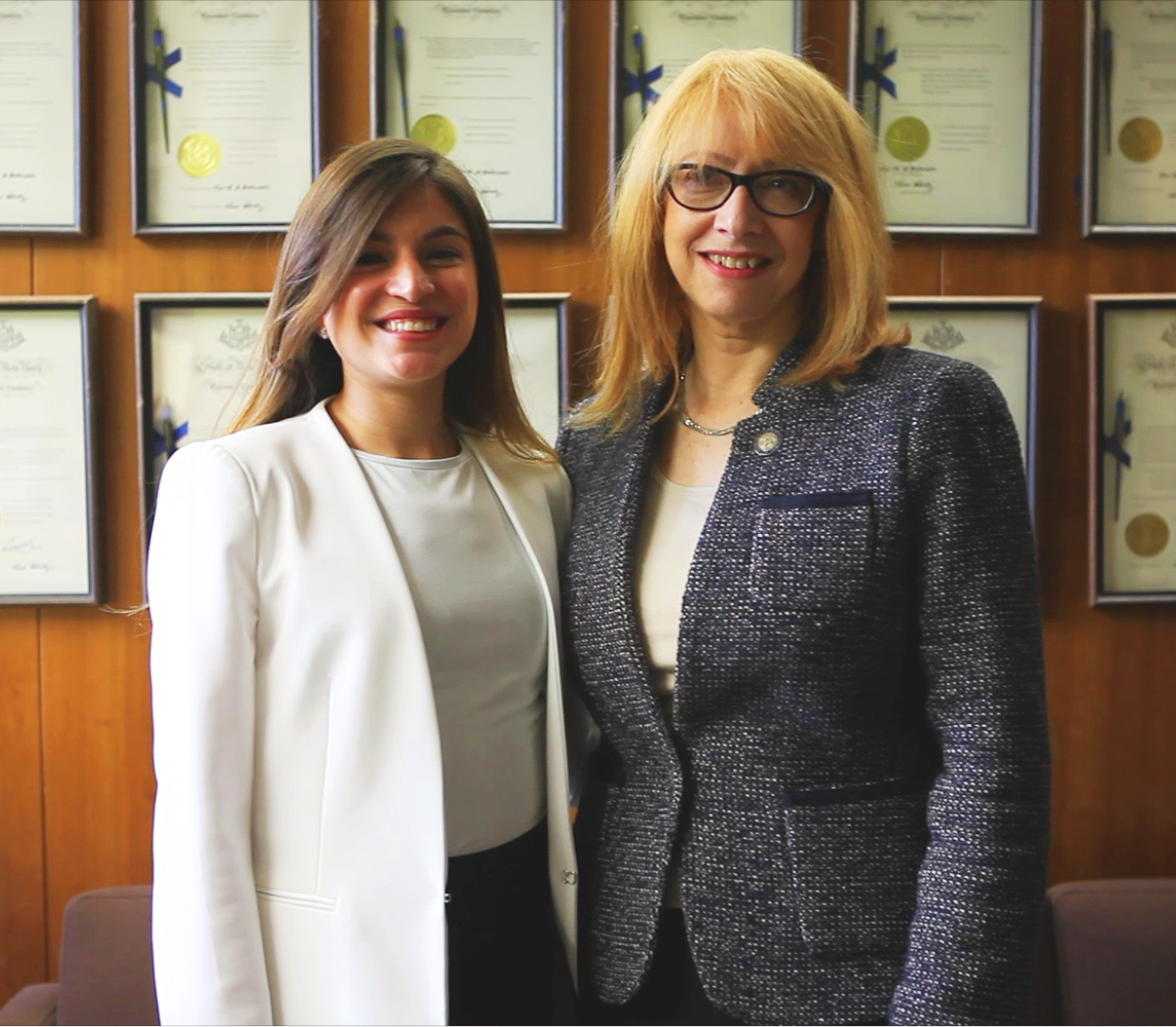 Nicole Faccio was a top fundraiser and inspirational Walker at LE&RN's 2016 #LymphWalk in Brooklyn. She quickly became involved in advocacy work, traveling with LE&RN in Albany for World Lymphedema Day in March. The New York State legislature recognized her efforts, along with those of LE&RN Honoary Board Member Steve Guttenberg, at the New York Statehouse. Nicole is pictured here with New York State Assemblymember Linda B. Rosenthal, a legislator who has led the charge in New York State for increased recognition of LE and LD, and has successfully lobbied for state grants for LE&RN.
"I was impressed with Nicole's determination and spirit," said William Repicci, President and CEO of LE&RN. "When we find a cure for LE and LD, it will be because of advocates like Nicole who are now refusing to take 'no' for an answer."
In 2017, Nicole was chosen to receive LE&RN's Advocate Award at the 2017 NY #LymphWalk. Her story of her diagnosis, treatment, and advocacy work inspired all those who had gathered to walk across the Brooklyn Bridge that day.
Watch Nicole's speech above and let her inspire you to Join the Fight.
---