Guest blog post by Cameron Ayala. Cameron is an LE and LD activist who has suffered with severe lymphedema. He is a 2019 contestant on the upcoming season of The Bachelorette. He was recently named a LE&RN Celebrity Ambassador.
As I sat at the dinner table staring at one of the largest steaks I've ever eaten, it finally sunk in. I was in the presence of two incredible individuals: Academy Award-winning actor and LE&RN Spokesperson Kathy Bates and LE&RN President and CEO William Repicci. Though we had come from different backgrounds, we were all on the same journey with the same mission: to spread awareness about LE and to find a cure! As we shared our stories and many laughs, Kathy assigned me some homework, which was to watch Brené Brown's speech, The Call to Courage. I watched the speech, and this quote has been stuck in my head ever since:
"There is no courage without vulnerability, and vulnerability is uncertainty, risk, and emotional exposure."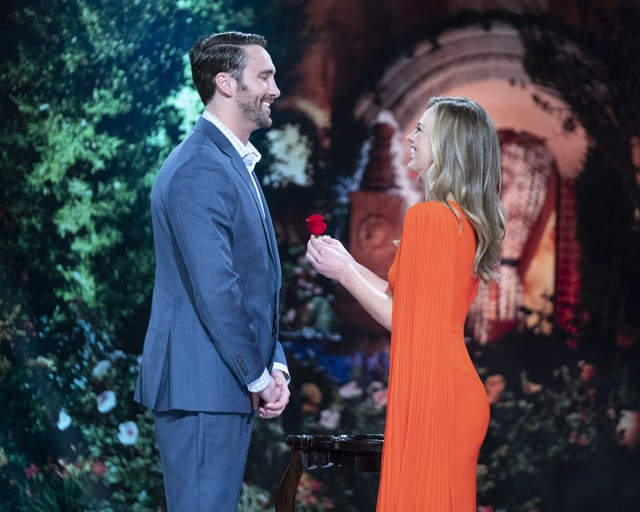 That is exactly how my lymphedema journey has felt. Within the next 3 weeks, as this season of The Bachelorette airs, millions of Americans will be exposed to my vulnerability. This has resulted in some crippling anxiety worrying about what people will think about me. I never thought I would ever be on a reality television show like ABC's The Bachelorette, nor could I imagine telling my LE story to complete strangers. It is easy, I think, for the human ego to get in the way of asking for help in tough times. I have been struggling with primary lymphedema and suffering in silence since the year 2000. I never wanted pity or sympathy from friends, family, coaches, or co-workers. I wanted a normal life, fueled by hard work.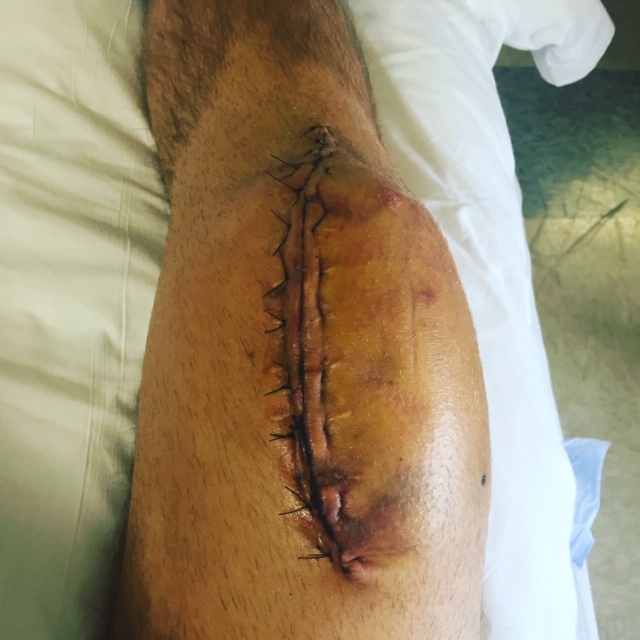 Over the past five years, I have endured over 13 surgical procedures, 7 episodes of infection, 3 lost promotion opportunities, and 2 broken relationships. (My leg following a surgery is pictured at left.) Lymphedema has taken so much away from me, but now is the time for me to give back and to fight back. I am no longer content with my current treatment plan, the doctors' often limited understanding of the disease, or the general public's lack of awareness of LE. I am angry but also more motivated than ever to make my life mission about sharing my story, listening to others, and evoking action so we can make LE history!