A guest blog by Veronica "Vern" Seneriz. Vern is the Chair of the LE&RN Texas Chapter and is the founder of LymphieStrong.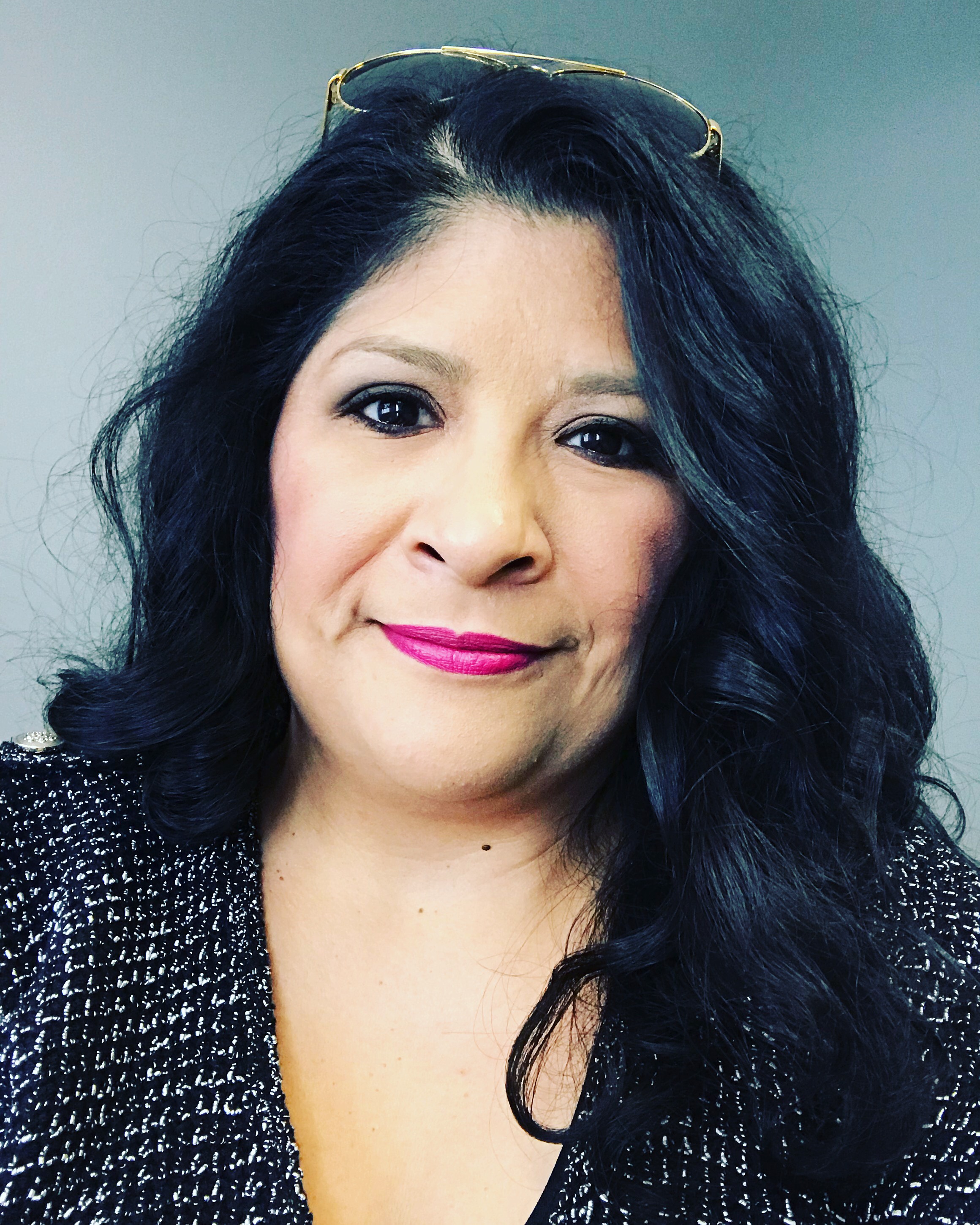 How many adages do you know related to silence?
Silence is deafening.
Silence is golden.
In the fight for our lives and in the race for a cure, silence is not golden or deafening. It simply won't work, and we cannot afford to be ignored any longer. In fact, we need to refuse and defy being ignored. We need to be activists and be loud and proud in response to any political "Calls to Action" made on behalf of LE&RN. As a Supporting Member of LE&RN, I'm learning that social media activism is real and effective in its own right.
Online Organizing
Where do people living with lymphedema organize? You might say support groups. Some groups are online like my closed Facebook group where over 2300 people have joined and discuss lymphedema on a daily basis. We are a global group comprised of patients, caregivers, therapists, and other community members; but the vast majority are based in the United States. Some patients have never met another living person with LE, but they know entire groups of people online.
One focus in my group is patient advocacy. Every week we post #LERNMonday highlighting upcoming events and information. For example, an announcement for the upcoming 2nd annual LE Symposium hosted by BIDC and Harvard Medical School in partnership with LE&RN is bookmarked for all to view when they visit.
In our forum, anyone can share, around the clock all year; provided they abide by group guidelines and rules. In short, there's always someone listening.
Call To Action
Recently I shared the following addressed to all in the US, LE&RN LEGISLATIVE ACTION ALERT: contact your Senators and House Representatives; ask them to support research on Lymphatic Diseases (LD) at the Department of Defense. I was met largely with silence, and I was temporarily disheartened. I knew in my heart from three years of experience that if I had shared any of the following statements, I would have received a barrage of messages saying "Yes, I agree. That needs to change."
My primary care physician does not know how to treat my LE/LD.
I can't find an LE doctor.
Why have I never heard of this before?
Why is there not better treatment for us?
I'm tired of fighting insurance battles.
My doctor says lymphedema is not painful.
When I did not receive responses to the Call to Action, I began to question the point of discussion in support groups, if we can't email or call our elected officials to define LE or LD as "eligible for study"? Are we not worthy to be studied? Do we not deserve a cure now and for future generations? Lymphedema has run in my family for over 100 years.
I thought to myself that we are going to be stuck in the same place next year and the year after; complaining about the same things if we do not make our demands to our governments and the committees that have the power to implement change It doesn't stop at one ask. When one demand is met, we need to regroup, recharge, and pivot back with new demands from all angles of research and treatment.
New Demands
For all medical schools to offer and teach full courses on lymphatic biology which includes lymphatic disease
For the NIH to raise the profile of lymphatic research proposals
Legislation which makes it mandatory to provide LE education and to advise you that you are at risk for LE
For the Centers for Disease Control and Prevention to acknowledge the prevalence of lymphatic disease in the United States and monitor statistics on both primary and secondary lymphedema
Add lymphatic health chapters to textbooks for health and biology classes in schools across the country
These are just a few that I can think of personally. What are yours?
Sounding The Alarm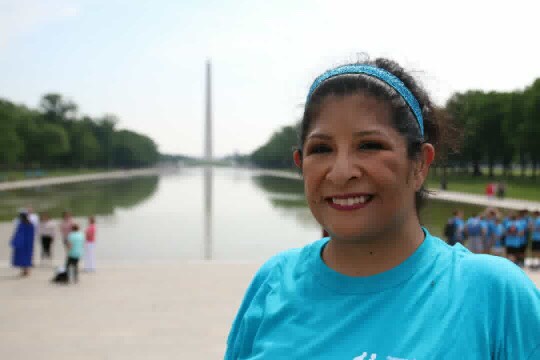 I have full faith in all the members in my groups and have grown close to many, so the next day I resounded the alarm with a sense of urgency by reiterating the deadline and addressing my concerns. This time the response was incredibly moving. I was filled with inspiration by the outpouring of support.
Many had, in fact, responded to the Call To Action as activists themselves but had not shared. Others were not aware, but they immediately took action or did so at the first opportunity. Others were completely new to the process but eager and willing to learn. Members from overseas reached out to their Parliaments and shared with their friends stateside.
Some feedback
"I sent an email to my senator. I'm in California. I'm on the verge of losing my medical benefits, and I have no way of paying for my garments, physical therapist, etc. I'm tired of people telling me, 'Oh it's just a little swelling, and it's not like it causes you pain' .....If we don't speak up, nothing will change, we won't get the help we need or the recognition that lymphedema and lipedema are, in fact, medical conditions that should be covered by any insurance..."
"This is what I posted to my page as an appeal. Feel free to copy and paste. Maybe you have a relative or loved one suffering from this disease. So much hard work has gone into getting our voices heard and we are at a critical moment. For the sake of those who are suffering from this, please have a look at the constituents list. Oregon is not part of this, but if you know someone who lives in a state represented by one of the committee members, please consider asking them to call."
"I called my Senator in Oklahoma, James Langford. They said they are aware of it and she'll keep me posted. I would never have known how to do that without your help!! Thank you so much!! [..] You're pushing me out of my comfort zone, but we all have to help each other through this!! Thanks again!!"
Collective Action & Rallying
To send a message, use the template provided by LE&RN and customize it with your patient story as a constituent. Remember, tenacity is key. If they are not in your district but in your state, still try to make contact. If they block via email due to zip code restrictions, call. If your call is not accepted, write. I personally tagged my Representative on Facebook and Twitter. You can also visit a DC or local office and drop off a letter. Be sure to always include the name and/or the number of the bill you are referencing.
When you do any of these things, rally others around you on that day! You never know who you can inspire to take action too! As a result of the discussion, we generated 354 comments internally. External to the group, 44 shares and a public reach of 3.9K. Together with the group, we collectively reached over 6K people that would not have otherwise been reached that day on this critically important issue. Separately on Instagram and Twitter, another 777 people were reached. One member reported that her Senator had already received several calls that day when she called. This was concrete evidence that the Call To Action was working.
About 200 people joined my group last month, so I do e-blasts for those that are new to this type of advocacy too. How many new people can we reach?
Never Back Down
Social media activism is just one way. It's not the only way. Tons of LE&RN advocates are boots on the ground in person visiting Senators and House Representatives such as participating in the #DCLobbyDays I attended this past May. We are contacting our local mayors and state legislators offices and capitals. We are lighting up the phones in DC on a regular basis. We are lighting up bridges and landmarks in teal and are celebrating World Lymphedema Day globally.
The world must know we will never back down. Join the fight if you are not already in it. If you do not know how, we will help you. The possibilities are endless if together we refuse to be silent.
To close out, I'd like to personally thank the esteemed Representative Ted Lieu of California for his leadership to ensure that lymphatic research receives funding under the Peer Reviewed Medical Research Program (PRMRP) at the Department of Defense (DoD). Of course, I already Tweeted my thanks.

Thank you, @RepTedLieu. We are grateful for your leadership. ����❤️ https://t.co/O0jbbri13W

— Lymphie Strong (@LymphieStrong) September 14, 2018
Wishing you great lymphatic health,
Vern Seneriz