"It's a beautiful, quiet, Wednesday morning and I'm sitting here with my superhero talking to her about a phone interview we have in about 45 minutes. We're trying to raise more attention for the Walk in Brooklyn since LE&RN is only at about 40% of their fundraising goal.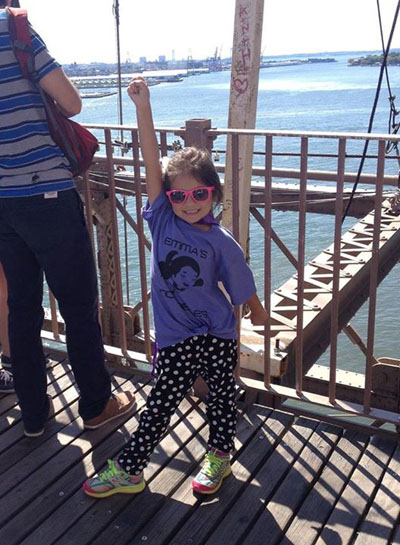 "The struggles I see Emma and others like her face daily are surely worth more than 40%. We're devoting the next 25 days to raising awareness and research dollars for Lymphatic Education & Research Network. Emma's determined to at least get our team to $3,000 because, as her newest, favorite saying goes: "We're going to kick lymphedema's butt!""
Tiffany Detlefsen, Emma's mom, made this appeal on Emma's Incredibles Facebook page yesterday.
Today, this amazing mom posted a followup:
"You guys truly are Incredible! Within hours of my posting yesterday we not only reached our goal but surpassed it. We are truly grateful and appreciative of your generous donations!
"My hope now is to help the Walk reach their ultimate goal-$100,000 for lymphedema and lymphatic disease education, research and advocacy. They haven't even raised 50% of their goal and the Walk is in 23 days. Emma and all those who suffer from lymphedema and lymphatic diseases deserve this, so we're on a mission and we want to do our part to help. Help us advocate for Lymphatic Education & Research Network and share our story. Here's our Facebook link: Emma's Incredibles - Team Lymphedema. Pick a post you like on the page and share for us please, every little bit counts!"
Emma's Incred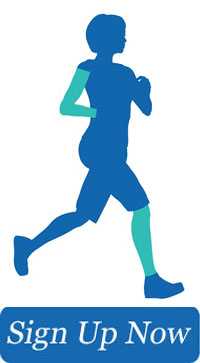 ibles remains in the lead for the September 19 5k Walk to Fight Lymphedema & Lymphatic Diseases. Visit Emma's fundraising page, join her team, make a donation, or form a team of your very own. (Emma's ready for some friendly competition for that top spot.)
As Emma said, "We're going to kick lymphedema's butt!" Join us and sign up for the 2015 5K Walk to Fight Lymphedema & Lymphatic Disease today.
Watch Emma take on the Albany statehouse (above) and watch below to see Emma take the Face of Lymphedema Challenge.
---
Emma Takes The Face of Lymphedema Challenge