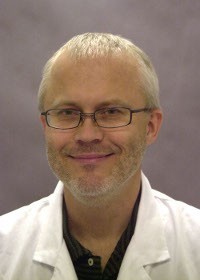 Areas of expertise:
Lymphedema leads to adipose tissue increase
Liposuction of lymphedema
Håkan Brorson, MD, PhD is senior consultant plastic surgeon at the Department of Plastic and Reconstructive Surgery, Skåne University Hospital, Lund University, Malmö, Sweden.
In 1998 he defended his thesis: Liposuction and Controlled Compression Therapy in the Treatment of Arm Lymphedema following Breast Cancer with Professor Charles Witte as opponent. He was appointed Associate Professor at Lund University, Sweden and Professor at Esculera de Graduados, Asociación Médica Argentina (EGAMA), Buenos Aires, Argentina in 2010.
His research is focused on the formation of adipose tissue in lymphedema using CT, MR Imaging/Spectroscopy and Dual Energy X-ray Absorptiometry for gross anatomy, and micro-array and RT-PCR for genetic studies. He has also published papers focusing on Laser Doppler Imaging, lymphoscintigraphy and Quality of Life. He is editor of the Swedish National Lymphedema Treatment Program and member of the International Lymphoedema Framework (ILF).
He has trained several teams around the world to treat lymphedema with liposuction. He was President of the 29th Congress of the European Group of Lymphology in 2003, and President of the 23rd International Congress of Lymphology in 2011; both held in Malmö, Sweden. He is President Elect of the International Society of Lymphology 2011-2013 and will become President of the same Society 2013-2015.
Submit a New Question
Type of adipose deposited due to long term lymphedema
Question (Darcy, ): Answer:

As per Dr. Brorson


Answer: Our research has shown that the deposition of fats starts when lymph fluid accumulate. The chronic local inflammation leads to larger fat cells and at the same time fat cell precursor transforms into fat cells. So far nobody had done the same investigations in lipedema. If you lose weight, the fat will decrease all over the body. Weight loss is a balance between energy intake (diet) and energy loss (normal metabolism + exercise).