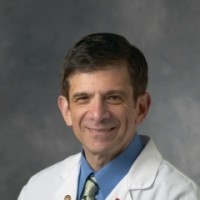 Areas of expertise:
Lymphedema
Lymphedema prevention
Genetics
Lymphatic malformations, venous malformations, complex vascular anomalies
Protein-losing enteropathy
Chylous effusions
Impact of systemic disease on lymphatic function
Dr. Rockson is the Allan and Tina Neill Professor of Lymphatic Research and Medicine at Stanford University School of Medicine. After earning his medical degree from Duke University School of Medicine in Durham, North Carolina, Dr. Rockson completed his internship and residency training in internal medicine at the Peter Bent Brigham Hospital of Harvard Medical School, in Boston, Massachusetts, and fellowship training in the cardiac unit of Massachusetts General Hospital, Harvard Medical School. He is a fellow of the American College of Cardiology, American College of Angiology, and American College of Physicians, as well as a member of the International Society of Lymphology, American Society of Internal Medicine, the Society of Vascular Medicine and Biology, and the Paul Dudley White Society, among others. Dr. Rockson is the Director of the Stanford Center for Lymphatic and Venous Disorders and serves as Editor-in-Chief of Lymphatic Research and Biology.
Submit a New Question
Chills with MLD
Question (Jan, ):

I have a patient with lymphedema in both lower extremities, polycythemia vera, Meniere's Disease, hypertension, and elevated cholesterol. She takes hydroxyurea for the PV. I recently got her a Flexitouch for home use and she said that she gets chills after each treatment. I asked her if she gets chills when I do MLD with her during our physical therapy sessions. She said that she does but she attributed this to the cold weather. I searched PubMed and found 5 articles talking about hydroxyurea setting off infection-like symptoms that subside when the drug use is discontinued. Have you heard anything about chills and MLD or Flexitouch with no fever, nausea or vomiting? What do you recommend we do? Thanking you in advance. Jan Bruckner, PT, PhD, CLT-LANA

Answer:

This is a new problem to me. One can envision that massage therapy and/or Flexitouch could send showers of bacteria if there was an active cellulitis, but that doesn't seem to be the case here, by your description. As a first step, the patient can try to record body temperature before, during and after Flexitouch use. If there is no fever, then I don't see any implicit reason that the treatment couldn't be continued.

Thanks for this question.

lymphedema and hormone replacement therapy
Question (Yvonne, ):

I am wondering if you have any information regarding primary lymphedema and hormone replacement therapy. I have lymphedema in both legs, which manifested around age 12. I have managed it quite well for over 40 years. But, it seems that with the onset of menopause, it has become increasingly difficult to manage. In the past year, I had 4 different episodes of cellulitis, two of which involved hospital stays due to sepsis. (I had always heard this was a complication of lymphedema but never quite believed it!) For a host of symptoms, hormone replacement therapy has been recommended – even to potentially improve the management of the lymphedema - but, my doctor will not prescribe it without more information regarding potential blood clots and lymphedema. Any thoughts would be greatly appreciated.

Answer:

If the lymphedema is not on the basis of prior clotting in the veins, then there is no elevated risk for the hormone replacement therapy (all estrogen therapy carries some risk for increasing deep vein thrombosis). The effect of hormone therapy on lymphedema is unpredictable—it could make the condition either better or worse (or, perhaps, be neutral).

Good luck!

Lymphedema
Question (Peggy , ):

I have had primary Lymphedema in my right leg for 30 yrs. In October 2016 I tore the miniscus in my knee and it has yet to heal. I am in constant pain and the doctor has suggested a cortisone shot MAY help in the healing process by reducing the inflammation. I am fearful the shot may have an adverse affect and increase the swelling. Please advise me. I would very much appreciate your professional opinion and any advice you can share to help me make my decision. Thank you very much

Answer:

Many decisions in Medicine require a balance between risk and benefit, including your current one. If the cortisone reduces the inflammation in your knee, it will potentially have a beneficial overall effect on your lymphedema, but the effect of the cortisone itself on the lymphedema, as well as the minor trauma from the injection may have adverse consequences, as you fear. I cannot advise the best personal strategy for you without examining you, but, in sum, it seems like a reasonable proposal. At the end, it will have to be a personal decision for you.

Best of luck to you!

Primary Intestinal Lymphangiectasia (PIL)
Question (Nidia, ):

My 5 month old has chylous ascites. I believe it started either at birth or shortly after. She has been in a children's hospital for a month now and still doctors are continuing with what has been done in published PIL situations. she is otherwise a very healthy baby with no preexisting medical condition and was born at 42 wks. She has been on TPN for 2 weeks and will go back on a medium chain triglyceride formula to see how the body will tolerate it. Tests of her lymphatic system showed a small abrasion but they cannot say if there are smaller ones throughout the intestines. it took 4 months to really see her stomach was too large. Have you had any cases like this where the body healed itself and they went on to live a normal life? Does that exist? As of now i have no answers.

Answer:

I certainly understand your concerns. The simple answer is that, in some cases, the lymphatic circulation can mature over time, so that the initial problem decreases as the child grows. TPN is the correct initial medical management for the chylous ascites; when she is ready for an attempt at food by mouth, there are medications that can help to maintain the benefit of the TPN.

I don't have any specific recommendations at this time, but it will be important to eventually be under the care of a specialist who is familiar with this condition and its management.

Lymphedema Wound Treatment
Question (James, ):

Hello, I have had lymphedema for about ten years now. My disease was the result of trauma I suffered to the right leg when I was in the military. I have a small lymphedema wound that just won't stop weeping. I have tried xeroform medicated pads with wrapping. I'm now trying zinc oxide ointment cream with wrapping but this wound is very stubborn. Do you have any advice for treating these wounds effectively? The risk of infection does concern me as I've already had one very serious infection that was septic.

Answer:

The most important element in wound healing for lymphedema is to optimize compression. If you are not under active care with a lymphedema therapist, it might be appropriate to pursue this. For wound healing, you want to use the most inelastic form of compression that is available to you.

Best wishes,
Stan Rockson

Blood donation
Question (Lainie, ):

Given that Lipedema has a genetic component is it safe for me to donate blood ? Has this been explored before? Before I knew what Lipedema was I was told by Canadian Blood Services that I could not donate until I knew why I had pains in my legs. Now that I know (or actually suspect as I do not have a formal diagnosis yet) I would like to know if it is safe for me to donate blood. Thanks for your time and consideration Lainie Cambria

Answer:

Yes, it is certainly safe to donate blood with lipedema, provided that there is no other medical condition that would make this unsafe.

Thank you,
Stan Rockson

Lymphatic Malformation
Question (Gene, ):

My son was just diagnosed with Lymphatic Malformation, and we're having a hard time finding anyone with familiarity with the problem. We obviously need to get it taken care of, but don't know where to begin. can you recommend anyone or any place in the NY Metropolitan area for treatment? We can travel out of the area if that is the best option, but obviously would prefer to stay closer to home if possible.

Answer:

I am happy to help. This is best addressed outside of a public forum. Please provide your contact information to LE&RN; so that I can communicate with you directly.

Best wishes,
Stan Rockson

lymphedema and treatment for hyperthyroidism
Question (Pamela, ):

I have lymphedema and I have recently been told it is time now to treat me for hyperthyroidism. My choices are treatment with radioactive isotope I-131 or surgery. Is the radioactive isotope safe for lymphedema patients? I understand there are inherent risks with any surgery, as well. What about the synthetic thyroid replacement therapy, Levothyroxine, which is used after treatment? Are there any contraindications for lymphedema patients? Thank you.

Answer:

There is no evidence that I131 would be harmful to lymphedema; unless you have lymphedema of the head/neck, the surgical approach should also be neutral with regard to the lymphedema. Levothyroxine is perfectly safe and very important in this case. Treatment for hyperthyroidism very often results in thyroid underactivity which must be treated. Leaving the hypothyroid condition untreated could make lymphedema much worse.

Good luck,
Stan Rockson

Recurrent cellulitis
Question (Carlos, ):

I'm writing on behalf of my mother who suffers from lymphedema in her left leg after removal of lymph nodes for Stage 1 Ovarian Cancer. She had the surgery in July 2013 and she developed the lymphedema about 6 months later. It has been mostly managed by compression stockings, massage, velcro wraps for overnight and an occasional treatment with some bands that she would wear for day or two. I am not sure why she hasn't been given other form of decompression therapy. She lives in a town in PR where there are no specialists. Last year in July 2015 she developed a serious case of cellulitis and needed to be in the ICU as she became septic. It was managed with antibiotics and she improved. She continued with her usual lymphedema treatment though she was told not to use the bands treatment again as they felt it may have precipitated the cellulitis? Last week, May 2016 she developed cellulitis again, it wasn't as serious but she was hospitalized and treated with antibiotics. My question is what treatment should she be receiving for her lymphedema treatment now after having had recurrent cellulitis and how soon after recovery? Her PCP has told her not to use the stockings for now but he agreed that she should get massages. It was discussed whether she should be on antibiotic prophylaxis, but unfortunately she doesn't seem to be a candidate because in this last hospitalization she got C. Diffile from the usual antibiotic treatment and had to be switched to azithromycin. Any suggestions about what should be the best course of treatment in her case for the lymphedema and prevention of cellulitis? Thank you.

Answer:

You ask some complex questions that require very individuated answers, so without directly evaluating your mother, I'm unable to give definitive answers. Here are some of the general principles:
1. cellulitis is a common complication of lymphedema, and can be recurrent
2. the best way to prevent cellulitis is to treat each episode thoroughly with antibiotics, until all evidence of the infection has resolved. At times, this can require continuous treatment for 3,4 or even 8 weeks.
3. I generally do not recomment prophylactic antibiotics unless there have been more than 3 infections within one calendar year. You are correct that the C. difficile superinfection makes this decision more difficult
4. other than complete treatment of infection, prevention of cellulitis depends on optimizing the decongestive therapy of the lymphedema. I do not agree with omitting the stockings because of cellulitis, once the antibiotics are in place.

I hope that some of this information will be helpful to you.