The Wellbeing Summit 2016 – Washington DC, USA, May 18th, 2016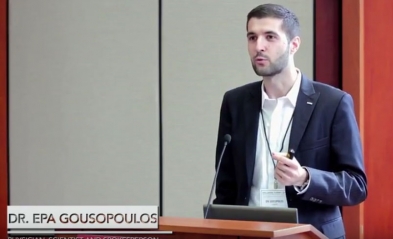 The Wellbeing Summit took place in Washington DC presented by the Diplomatic Courier and hosted by Gallup.
How do digital innovation, mobile communication, telemedicine and nutrition affect our wellbeing? What are the social determinants of wellbeing and how is health perceived in the era of digital breakthroughs?
Despite the technological advances we are still unable to diagnose or offer curative treatments to many diseases, including post-cancer treatment complications coming after some of the most common cancer forms such as breast cancer and melanoma. Dr. Gousopoulos, LE&RN Europe Chapter Chair presented in this context lymphedema and the importance of awareness for the disease that affects millions of people worldwide.
The Wellbeing Summit 2016 was broadcasted live in 180 countries creating more than 19 million impressions in the social media.
Presentation:
https://youtu.be/nro_W0ohMwY?list=PLzyGLFG67--XW24nQoTgGgKihcnvnNjEO
Interview:
https://youtu.be/_Y_tKSGhkJA?list=PLzyGLFG67--XW24nQoTgGgKihcnvnNjEO