Ask Dr. Francine Blei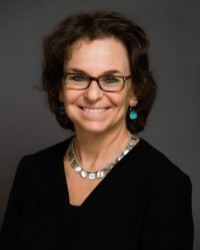 Areas of expertise:
Hemangiomas – infantile, RICH, NICH
Syndromic Hemangiomas and Vascular Malformations Genetic Aspects of Vascular Anomalies
Medical Treatment of Vascular Anomalies
Lymphatic Malformations
Prenatally diagnosed vascular lesions
Primary Lymphedema
Hereditary and non-Hereditary Vascular and Lymphatic Syndromes
Francine Blei, MD, MBA is the Medical Director and a Co-Director of the Vascular Anomalies Program at Lenox Hill Hospital in New York City. She is Board certified in Pediatrics and Pediatric Hematology Oncology, and developed a clinical interest in Vascular Anomalies while a resident, then focused basic research studies in endothelial cell biology (with Daniel Rifkin, PhD) during fellowship. As a junior attending physician at NYU Medical Center, she became involved with the Vascular Anomalies Program (of the Institute for Reconstructive Plastic Surgery), earning a dual appointment in Pediatrics and Plastic Surgery, and catalyzed many academic and clinical collaborations. She was the recipient of a K-24 Award and R13 awards, then promoted to Full Professor with tenure at NYU School of Medicine. She earned an MBA in 2010, from the Stern School of Business at NYU. She has co-authored many original articles, reviews, textbook chapters, and multicenter studies, and is the Associate Editor of the journal, and Section Editor for Vascular Anomalies of Lymphatic Research and Biology. She has directed a Continuing Medical Education course, Controversies Vascular Anomalies since 2000, the last of which (May, 2013) was held at the New York Academy of Sciences. She is affiliated with many vascular anomalies foundations. She was elected Chair of the Scientific Committee of the International Society of Vascular Anomalies ISSVA (2012-2016), and this Committee spearheaded the updated ISSVA classification of Vascular Anomalies:(http://www.issva.org/content.aspx?page_id=22&club_id=298433&module_id=152904). Her clinical practice is dedicated to vascular anomalies, spanning the gamut in patient age (prenatal to adult) and severity (hemangiomas, vascular malformations, lymphedema, and many syndromes associated with vascular anomalies). She coauthored "100 Questions and Answers About Vascular Anomalies", a practical guide for patients, families and physicians.
Submit a New Question