"Cruel Irony" - :30 second radio spot
"Next Fight" - :60 second radio spot
"Not Just Cancer" - :30 second radio spot
"Not Pretty" - :30 second radio spot
"Prevention" - :60 second radio spot
Set A: 300x250, 300x50, 300x600, 728x90, 300x250, 160x600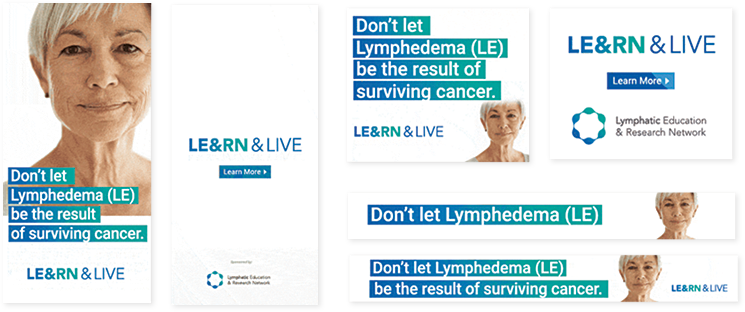 Set B: 300x250, 300x50, 300x600, 728x90, 300x250, 160x600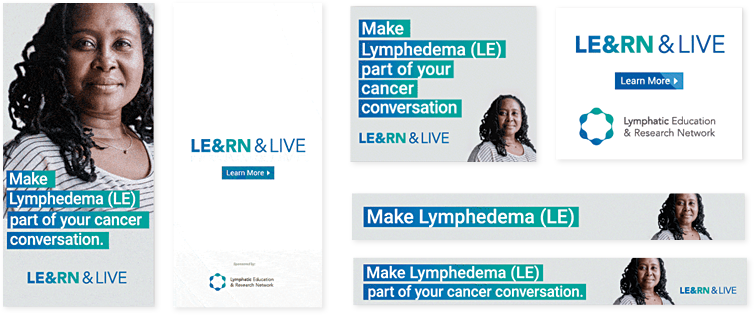 Set C: 300x250, 300x50, 300x600, 728x90, 300x250, 160x600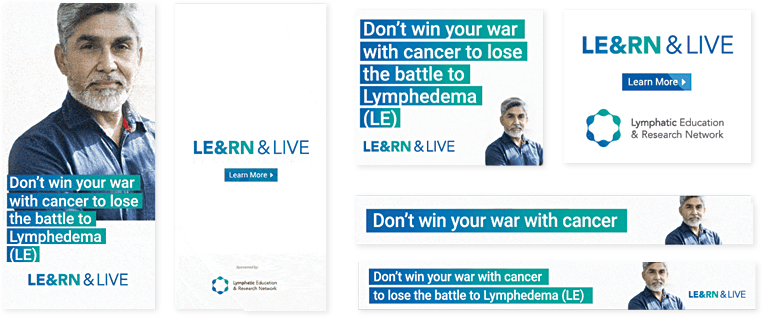 Set D: 300x250, 300x50, 300x600, 728x90, 300x250, 160x600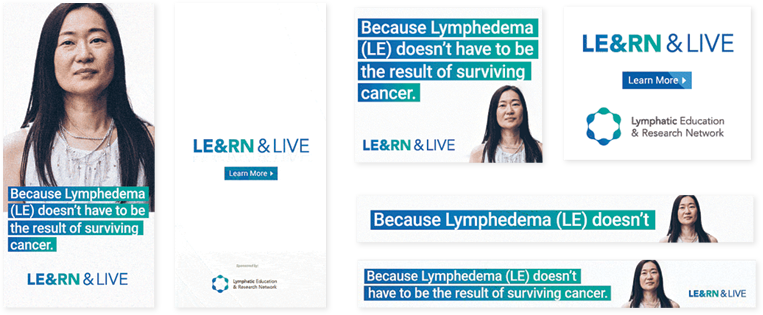 LE&RN filmed seven PSA spots in 2022 with Kathy Bates and Steve Guttenberg. They are currently airing on national television. In addition, LE&RN created 5 radio spots that are airing nationally.
To complement these, LE&RN has put together a digital media campaign that is running programmatic digital ads and will be accompanied with a social media campaign in 2023.
All of the above media is sending traffic to this landing page which is providing comprehensive information on the topic. The more people know about cancer-related lymphedema, the better chance they have at mitigating the effects or avoiding it all together.