Yesterday was the NYC Walk to Fight Lymphedema & Lymphatic Disease. So, how do we measure success?
For starters, we raised over $8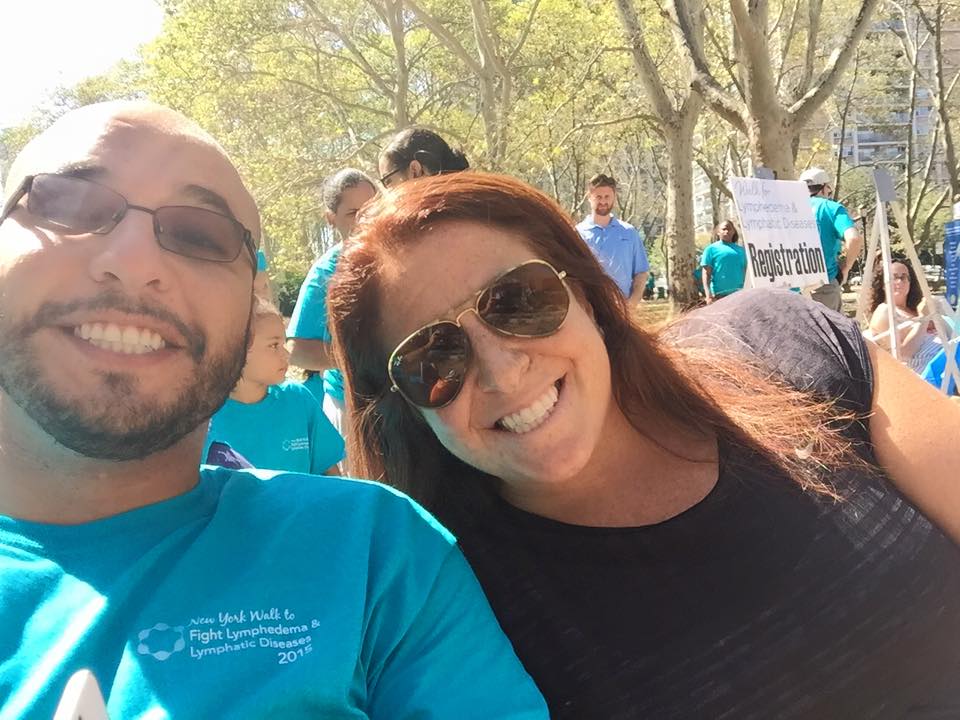 0,000 ($20,000+ more than last year). We had numerous vendors who flew across the country to have tables at the Walk (a first). We had 627 donors and 209 fundraisers and the largest attendance ever, including Walkers from Chile, Canada, CT, FL, GA, KS, NJ, NY, NC, PA, TX and Virtual Walkers in AL, DE, IL, WA, and WI.
Pharmacist and primary lymphedema patient advocate, Andrew Matta., flew in from Milton Ontario Canada with his family to give the keynote speech, preceded by Kathy Bates kicking off the event with a video she made just for this event.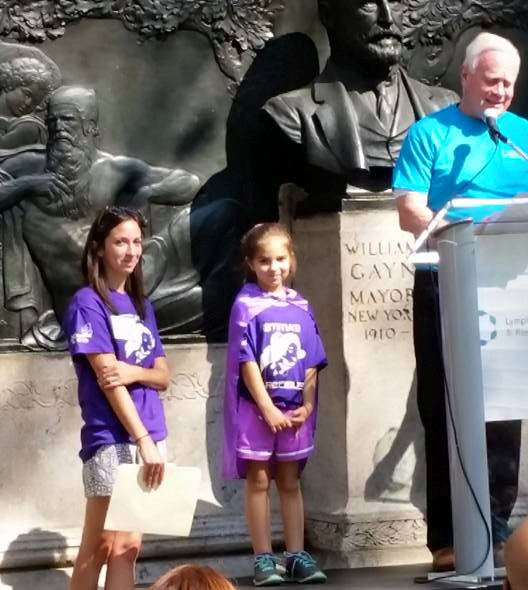 Seven-year old Emma Detlefsen would be awarded a Youth Ambassador Award by politicians Sen. Martin Golden and Assemblymember Linda Rosenthal - who vowed their continued support of our cause. And Emma would then read her own stirring speech.
Bio Compression System President, Jonathan Ross, would receive LE&RN's Impact Award in recognition of his relentless dedication to promoting LE&RN to industry and for his generosity to patients in need.
Therapist and tireless LE&RN supporter, Cynthia Shechter, would receive our Advocate Award and our illustrious Chair, Philip Braginsky, was honored with LE&RN's Visionary Leadership Award as he comes to the end of his term. The efforts of the entire LE&RN staff to coordinate this event were nothing less than amazing.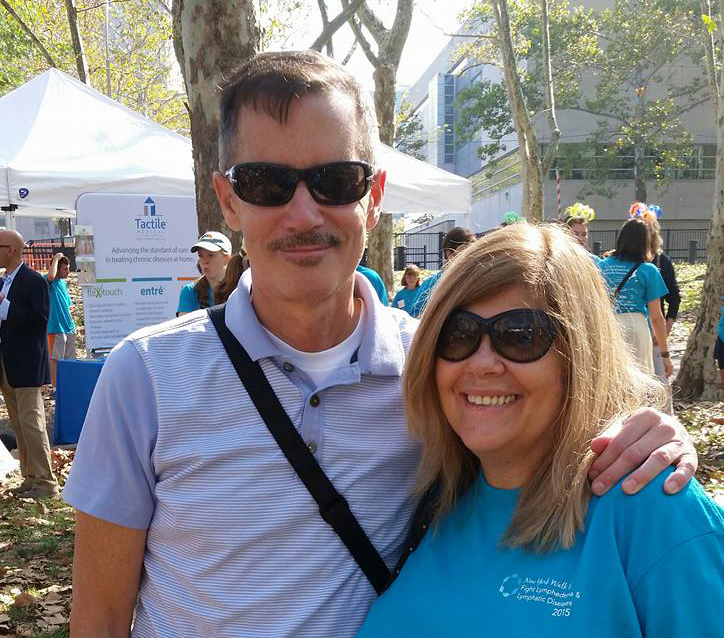 With all these wonderful things in mind, we ask ourselves how we measure success. For me, it is encapsulated in the Facebook post of one of the Walkers, Jill Labiosa (pictured on the Brooklyn Bridge above and at right), who said, "Today was more than just a walk across a bridge.. it was a walk of confidence, and hope, that one day a cure will be found, so people like me will not have to suffer ever again from Lymphatic Disease."
photo credits: Jill Labiosa, Andrew Matta, and Tiffany Detlefsen