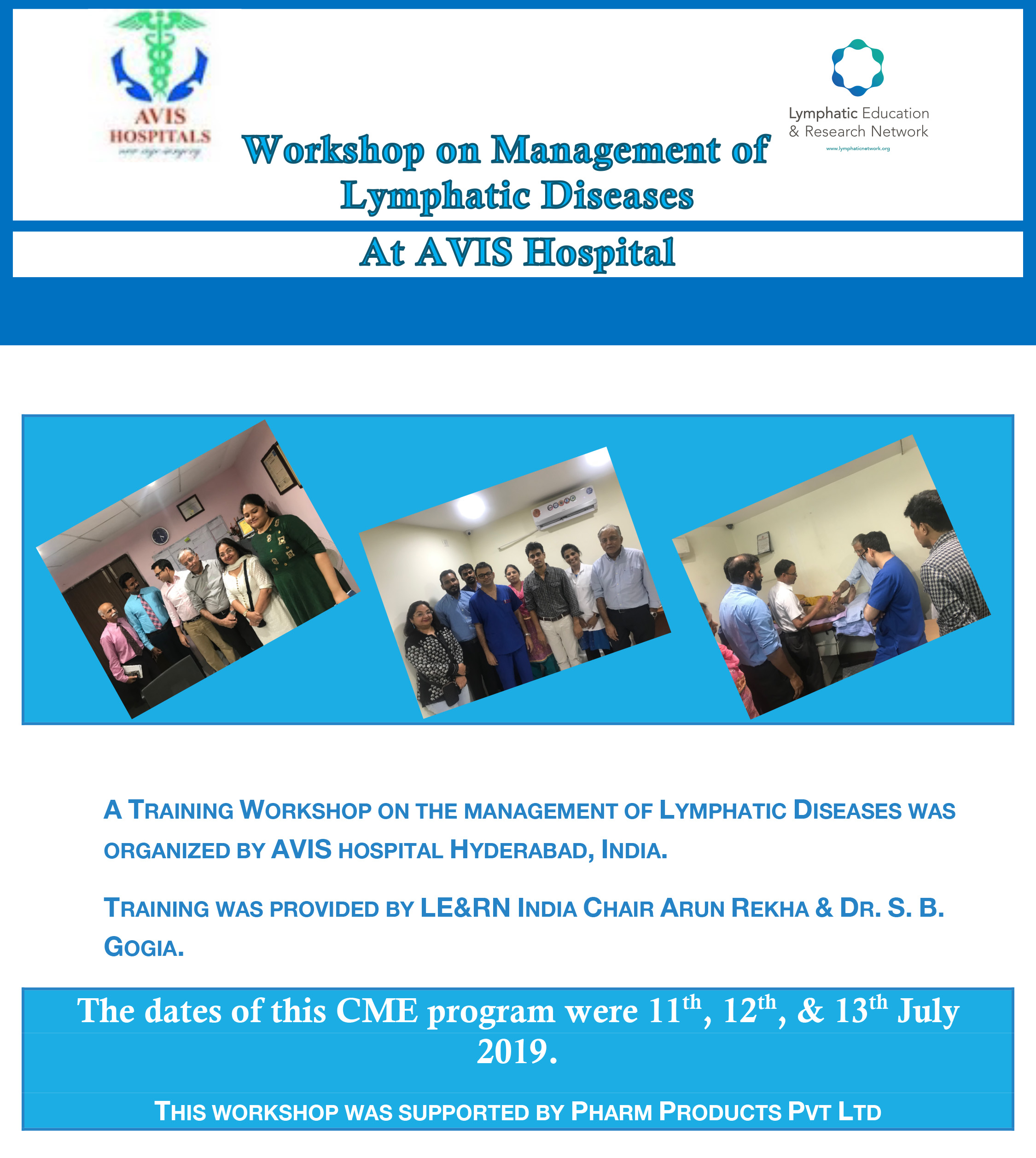 Attending Doctors:
Dr. Rajah V Koppala – MD FRCR,
Dr. Raghav Sunil – MS Ortho
Dr. Gautam Dedukuri
Dr. Sanjay Chincholikar
Dr. Krishna Prasad Vunnam
Dr. Gouse
Dr. Pavan Kumar
Dr. Madhav
Director of AVIS, Dr. Rajah V Koppala is Vascular Surgeon and an Interventional Radiologist. He has a team of Physiotherapists and wound care nurses. Since they do a lot of community visits, they often face challenges while treating patients suffering from Lymphedema.
This was his vision that a structured training will help them understand the disease better. This is the first time that we used the CME Seminar for physicians, provided by LE&RN. The response was tremendous.
We added the hands-on practice Dr Gogia also explained the diagnosis and treatment methodology of diseases common in India It was a three days program.
Eleven patients were selected for hands-on practice. All the aspects of CDT were explained to the participants. It was a very successful teaching session and we hope to do more such programs in India.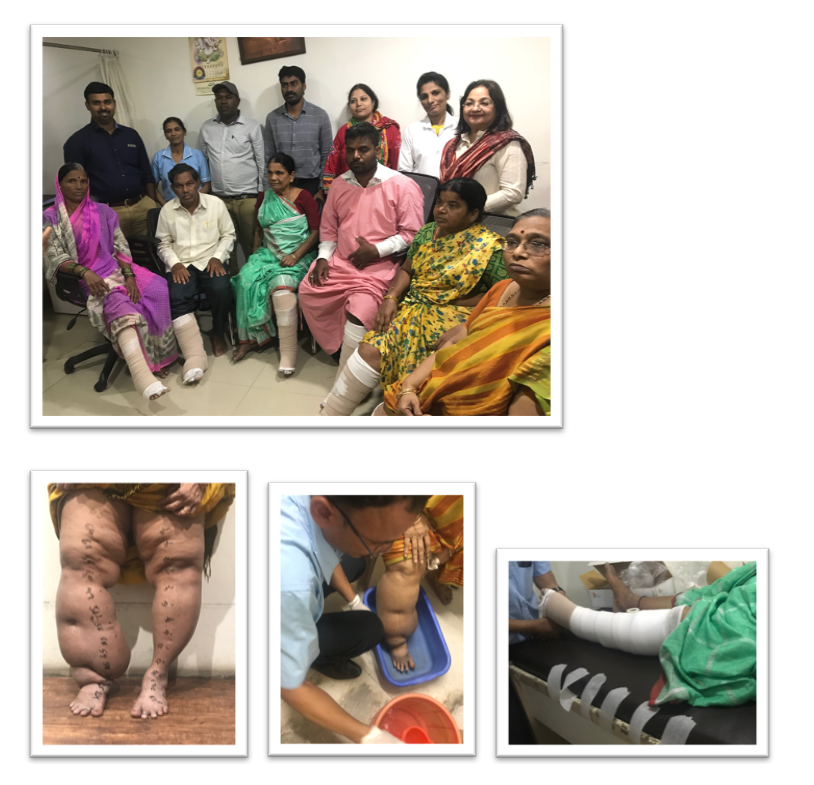 All aspects of CDT management were discussed Skin Care MLD Multi-layer bandaging & Exercise