The Israel Chapter celebrates World Lymphedema Day!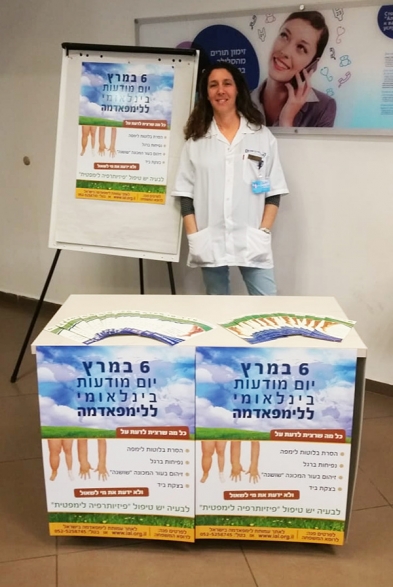 Photo: Reut Shavit Naor, Lymphatic Physical Therapist in Maccabi Health Fund
The Israel Chapter is celebrating World Lymphedema Day by displaying posters, distributing information, and manning booths in health fund clinics, offices and other health-related facilities. The posters and fliers refer anyone interested, with leg or arm edema, to appropriate medical services, and state clearly that our National Health Law enables participation in costs. Our volunteers at the booths also answer questions and refer visitors to the appropriate medical service.