May 2019
Introduction
Welcome to the LE&RN Texas Chapter of the Lymphatic Education & Research Network (LE&RN). The Texas Chapter is one of 13 chapters in the United States. We are also the largest state geographically and in terms of population of the current US Chapters.
Please consider joining our Chapter if you have any stake in the LD community. Your help is invaluable for projects such as Lymph Walks, declaring World Lymphedema Day® around the state, and creating a list of treatment centers.
Texas Chapter Mission
The LE&RN Texas Chapter seeks to accelerate the prevention, treatment and cure of lymphatic diseases while bringing patients and medical professionals together across the state of Texas. Each chapter meeting, we will discuss the various aspects of LE&RN and how we can get involved in our respective cities.
Texas Chapter Objectives
To align with LE&RN's vision of a world without lymphatic disease and lymphedema and increase supporting membership while adhering to its values.
Did You Know?
Here are a few little known, very interesting facts about Texas that make for fun reading. More facts to come in future newsletters.
El Paso is closer to California than to Dallas.
World's first rodeo was in Pecos, TX on July 4,1883.
Brownsville (southern tip of Texas) to Texline (north of Amarillo): 956 miles. Texline to Canada: 960 miles
The King Ranch in Texas is larger than the state of RhodeIsland.
If you are a Texas member and want to submit an interesting fact, let us know.
Welcome Lauren Young, Secretary, Texas Chapter

Born and raised in Fort Worth, Lauren now resides in Austin. She is a proud Texas A&M University-Corpus Christi alumni. She currently works as an environmental specialist for the State of Texas. Lauren started experiencing mild symptoms in her left leg as a teenager, but it was not until a major change in her condition in 2018 that she finally received a diagnosis of primary lymphedema. She is thankful for the opportunity to serve in this role.
Fun Fact: Both Chapter Chair, Veronica Seneriz, and Lauren Young are Texas A&M University-Corpus Christi alumni and both have primary lymphedema!
We will introduce our other Officers and Supporting Members in future newsletters.
Texas Road Show
The LE&RNTexas Chapter is kicking off its Texas Road Show for its Supporting Members.
Our 2019 Texas Road Show concept means that we will rotate in-person meetings around Houston, Austin, and San Antonio at this initial stage to try to meet as many of our members as possible. This allows opportunities for speakers in those areas to present as well. We have current members working together across the state in collaboration, and we thank them for volunteering in this capacity for all to benefit.
Our inaugural kickoff will be in Katy, TX at the Harris County Public Library Katy Branch Location on Franz Road near I-10 West. The first two meetings will be hosted by Veronica Seneriz. Not in a hosted city? You can join remotely via teleconference. The in-person meetings will be held on the second Saturday of each month from 12:30 – 2:00 PM. All meetings are open to anyone who is living with lymphedema and their caregivers or family. Medical professionals and others in the LE community are also welcome.
Are you a Supporting Member and want to volunteer to host a meeting at a venue in your area? Contact Veronica Seneriz or Lauren Young at TXChapter@lymphaticnetwork.org.
May 2019 Meeting
Mother's Day Weekend Meet and Greet Inaugural In-Person Meeting
This is an opportunity to network with other Supporting Members in the local community or surrounding areas. We will have an icebreaker and light refreshments. Lauren Young¸ our Texas Chapter Secretary, will attend from Austin. It's Mother's Day weekend and Lauren is bringing her Mom! Bring your Mom, Grandmother, Sister, or anyone in your family that supports you in your journey. Anyone living with lymphatic disease is welcome to join us. Medical professionals are also welcomed.
We will meet in the Meeting Room of the library. Seating capacity is 50 but we have initially reserved for 20.
Please RSVP for your spot. Once capacity is filled, we cannot accept further reservations as per library policy.
Harris County Public Library Katy Branch Location
Address:
5414 Franz Road
Katy, TX 77493
LYMPHATIC FORUM 2019
Exploring the Lymphatic Continuum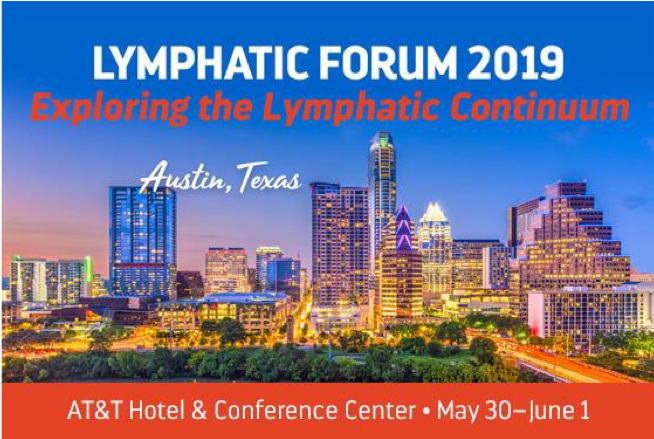 The Lymphatic Education and Research Network (LE&RN) and the North American Vascular Biology Organization (NAVBO) are pleased to present the upcoming Lymphatic Forum 2019, Exploring the LymphaticContinuum, May 30–June 1, 2019 at the AT&T Conference Center, Austin, Texas. Hosted by Texas A&M University and Lymphatic Consortium. Key organizers are David Zawieja, Texas A&M University, Stanley Rockson, Stanford University and Jan Kitajewski, University of Illinois.
June 2019 Meeting
Dr. Melissa B. Aldrich
LE&RN Expo Presenter and Centers of Excellence Champion, Dr. Melissa B. Aldrich, will present "What Vessels Look Like in Lymphatic Diseases — Lessons From Imaging."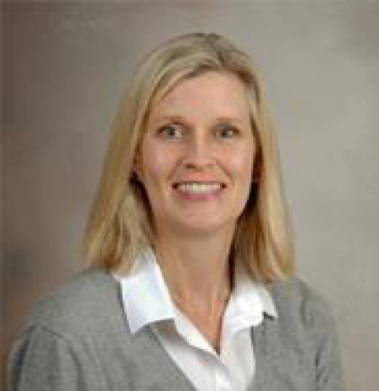 Dr. Aldrich is an assistant professor in the Center for Molecular Imaging at The University of Texas Health Science Center at Houston. From the LE&RN Expo Symposium Series Near-infrared Fluorescence Lymphatic Imaging, please read on more info about Dr. Aldrich
About
"Dr. Aldrich received her B.A. in Biochemistry from the University of Texas-Austin, M.B.A. from the University of Houston, and Ph.D. in Immunology from the University of Texas Graduate School of Biomedical Sciences in Houston, focusing on severe combined immune deficiency. Her postdoctoral training at Baylor College of Medicine entailed development of cancer dendritic cell and DNA vaccine strategies, including study of regulatory T cell and memory T cell responses. Dr. Aldrich's interests lie in investigating immune factors that influence lymphatic dysfunction and in translating lymphatic imaging technology to the clinic. Dr. Aldrich brings a combination of expertise in translational science and immunology to lead the program of lymphatic imaging, the circulatory system which is critical to immune surveillance and response. NIRF imaging promises to deliver high-resolution, low-cost images of lymphatic vessel architecture and pumping. In disease states such as lymphedema, manifested by severe limb swelling, NIRF imaging can provide information for diagnosis and evaluation of treatmentefficacy.
As part of a translation team, Dr. Aldrich has conducted clinical measurements that prove the usefulness of NIRF imaging to investigate lymphatic vessel architecture and function in health and disease. Her study of NIRF images of breast cancer-related lymphedema arms revealed that the severity of the disease worsens over time not only in the "affected" arms (that received surgical and/or radiological treatment associated with the side of breast cancer treatment), but also in the contralateral ("unaffected") arms. This work added evidence to other studies suggesting that lymphedema is a systemic, not just local, disease. Dr. Aldrich will lead a new five-year NIH-funded prospective study of breast cancer patients who are at high risk of developing lymphedema, investigating immunological changes that may contribute to lymphedema. Dr. Aldrich has also worked in NIRF imaging studies of primary, or genetic, lymphedema and rare fat-associated genetic disorders with lymphatic abnormalities. Dr. Aldrich recently conducted a study of pneumatic compression therapy (PCT) for lymphedema and produced visual "proof" that this modality enables lymph movement in grades I, II, and III lymphedema patients. The Centers for Medicare/Medicaid and other major medical insurers have previously denied reimbursement for this therapy, pending proof of efficacy. These study results could enable provisionof PCT for the millions of lymphedema patients in the U.S."
Light snacks and refreshments will be served.
12:30pm to 2:00pm Saturday, June 15, 2019 Address:
Embassy Suites by Hilton Houston – Energy Corridor 11730 Katy Freeway
Houston, Texas 7707