TESTIMONY OF A FRENCH PATIENT WITH SECONDARY LYMPHEDEMA BECOMING AN EXPERT PATIENT, a guest blog post by Eleonore Piot - de Villars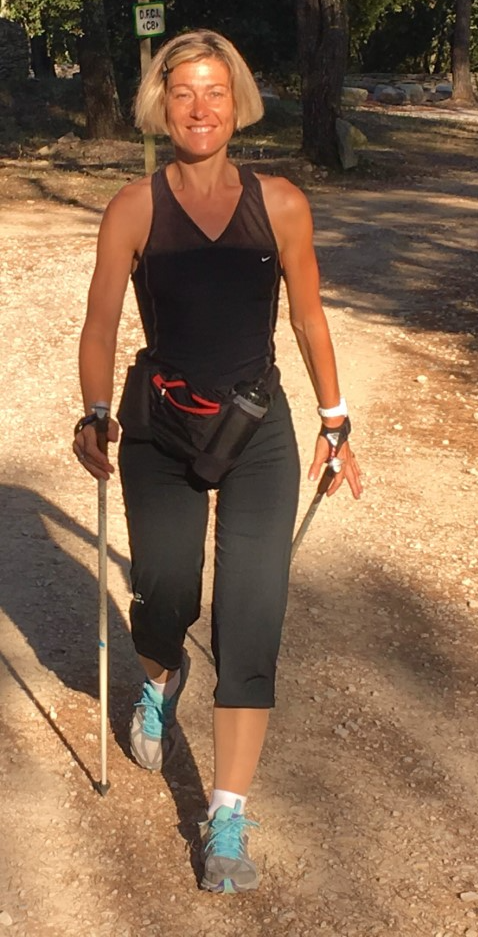 Hello, My name is Eléonore, I have become a "professional" patient expert!
Ten years ago at the age of 36, I was diagnosed with cancer of the cervix, with metastases to the lymph nodes.
I was treated with a classic protocol: Brachytherapy, a total hysterectomy, during which my uterus, ovaries, and tubes were removed, followed by pelvic lymph node dissection then lumbo-aortic 6 chemotherapy sessions and 45 radiotherapy sessions.
It hasn't been an easy time, but what I found the most difficult to digest was going through menopause at 36.
I lived these ten months of treatment as if I were fighting an opponent in a sports competition.
I was accompanied by wonderful doctors and nurses at the Institut Gustave Roussy in Paris.
Unfortunately, I suffered from secondary lymphoedema of the lower limb following lymph node dissection, which deteriorated my quality of life ... But, I wanted to support patients who had gone through the same thing as me and who had the same after-effects.
So I became a Nordic Walking Coach and Sport & Cancer Medico-Sports Educator for the association I created, LYMPHOSPORT. www.lymphosport.com This allows me to intervene with patients with therapeutic sports sessions as well as in therapeutic education programs after cancer, notably at the Institut Curie in Paris.
I also completed a Master 2 in Therapeutic Patient Education and Health, which allowed me to learn a lot from the contacts of caregivers. and I am now preparing a Doctorate on the expert patient.
So yes I am healed and I am full of vitality, but this lymphedema in the leg and genitals is sometimes very debilitating and painful ... I have to go to my physiotherapist once a week for lymphatic drainage.
Several times a week I wear a reducing compression bandage when I feel my leg and feel harder.
Finally in the evening, I perform a lymph node to "drain" my system ... and I put my legs in position against the wall!
Fortunately, sport helps me a lot in my daily life: I swim 3 times a week in a club, or more than 9 km per week. I also do 2 weekly Nordic walking sessions, 20 km This allows me to maintain my weight, keep my muscle mass and keep my leg very flexible.
I created the LYMPHOSPORT association aims to raise awareness among the general public and the medical world of lymphedema & post-cancer sequelae (pain, fatigue, functional limitation), than their management by physical activity adapted for a better quality of life for patients. Through training, therapeutic education workshops and conferences.
The Association works
in Therapeutic Patient Education programs through the design and facilitation of Adapted Physical Activity sessions for hospital structures (Institut Curie, and Nemours Hospital) in transversal programs to several chronic pathologies around pain.
At the request of centers specialized in the management of lymphedema for therapeutic Nordic walking sessions (Cognacq-Jay hospital, Luz Saint Sauveur cure center).
At the request of a patient association (AVML, IMAGYN)
In the training of health professionals (nurses, physiotherapists), sports professionals, as well as paramedics in its therapeutic Nordic walking method. The association also works in the field of continuing education and higher education to talk about: * o lymphedema, * o the role of the expert patient in the management of his pathology, * o shared decision-making, * o the role of therapeutic education and its implementation.
In the field of the development of medical devices (compression garments, stockings) with laboratories.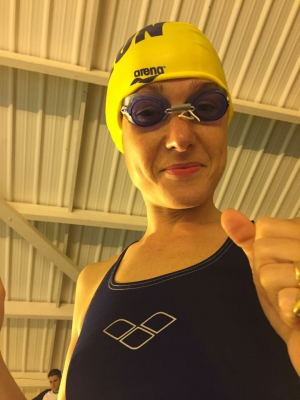 The Association participates in conferences on the themes of SPORT & CANCER, SPORT & LYMPHOEDEME, PATIENT PARTNERSHIP at the request of municipalities and health institutions. The association's projects focus on therapeutic education, the caregiver/patient relationship or on any other theme serving to participate in improving the care pathway and the quality of life of chronically ill patients.
Three years ago, I also joined the association of patients with gynecological cancers IMAGYN www.imagyn.org of which I am the vice president.
It allowed me to interact with other women who had gone through the same ordeals as me in a warm and friendly atmosphere. In turn, I was also able to support other women with the same cancer as me.
And that was a big step in my recovery.
And of course, I am also an active member of the Association Vivre Mieux le Lymphœdème www.avml.fr I wanted to combine my professional skills with my life experience with my illness to act as a complement to the care teams. I support healthcare professionals in optimizing patient care pathways.
The goal is to participate in improving the daily life of people with chronic illness.
Being a Patient Partner has become a vocation! Take care of yourself!
Eléonore Piot - from Villars www.lymphosport.com