A guest blog post by Crystal Garrett (pictured above performing at Miss South Carolina talent competition); continued from Part II.
My family has been extremely supportive. While wrapping my leg one night, my father heard me cry out in frustration: "This is so stupid, my leg is stupid."
He told me not to never speak about myself that way and that my leg is a part of me, my disease is a part of me. My leg is not stupid and neither am I.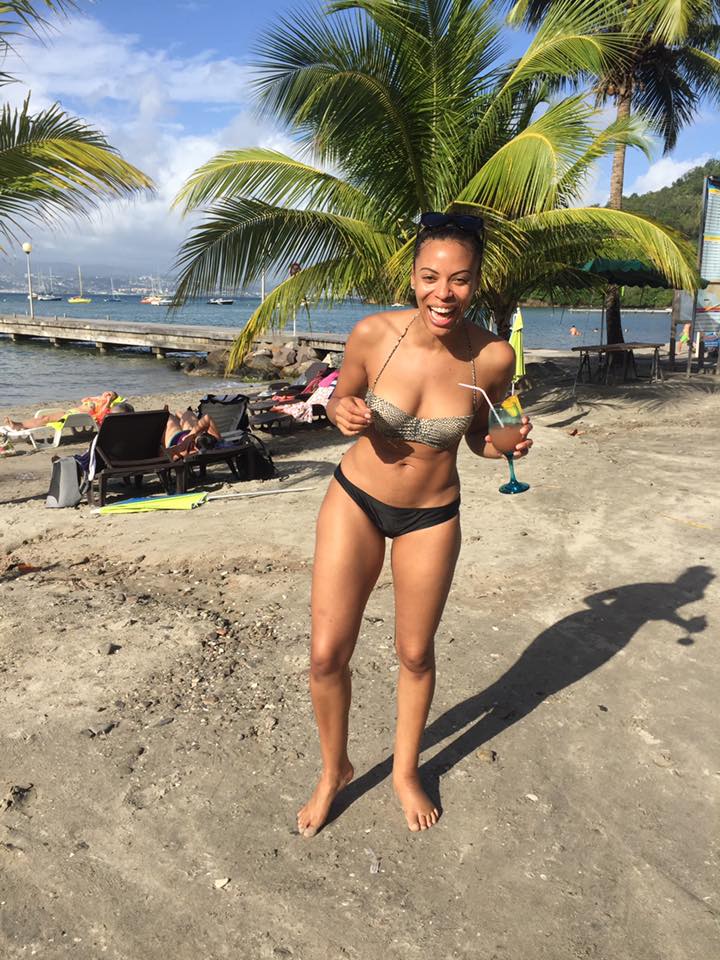 My little sister, my older sister, my mother, and both of my grandmothers always made sure that I was up on my massage treatments and wrappings and always provided love and dedicated open ears when I had concerns about my health and career.
But what gets me is my little nieces and nephews as they have watched me battle my disease from such tender ages. When your little 4-year-old nephew asks, "Crystal… (They call me Crystal because I pretend to be a cool aunt)… Crystal why do you have so many wraps on your leg and why is it so big? Does it hurt? Can I help you with it?"
I wish I had more answers for them but all I can say is that there are doctors doing all they can to research what I have more and more and hopefully there will be a cure for it. Then they wrap their little arms around my neck and even though I am unsure, in that moment, I am sure that everything will be ok because I have so much love and support around me.
I just recently married my childhood friend of 22 years and his support is unlike any other. He will literally watch tv or a movie with me and rub my swollen foot and not say a thing. God knew what he was doing to bring and keep such peace in my life. I am forever grateful for my wonderful man.
I hope that I can share more of my story, of which there is so much more. I am looking forward to raising awareness and hope for all who suffer from this disease. We all deserve to have our dreams come true: no matter how much bigger one of our limbs may be from the other.