LE&RN recently spoke to Jim Russell, a high school teacher from New York living with primary lymphedema (LE). We asked him to tell us what it's like to live with a lymphatic disease, and why it's important to support LE&RN.
Jim was in his thirties when he started noticing swelling in his feet and ankles. His initial thoughts were to cut back on his salt intake. However, his legs continued swelling even larger. Jim shares, "At that point I think I was somewhat in denial; that I would wake up one day and the swelling would be gone. In a visit to a therapist, I was finally told it was lymphedema. I never heard the word before!"
An active member of the Rockland County community, Jim loved participating in sports and local events. "You name it, I did it. I was the first one out on the dance floor and the last one off. Now the slightest thing—just thinking of it—wipes me out. LE now prevents me from walking and I recently took a leave of absence from teaching."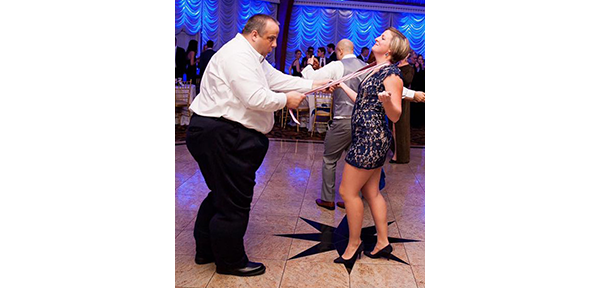 When Jim was first introduced to LE&RN, he was connected with Patient Services. He recalled that LE&RN's leadership team listened with empathy and helped him navigate the process of finding appropriate healthcare to evaluate his unique onset of symptoms. In fact, Jim later shared that he was brought to tears knowing that he would not have to be alone on his LE journey.
Thanks to his care at Boston Lymphatic Center, a LE&RN Comprehensive Center of Excellence, Jim finally has a plan in place to address his LE. He is excited about setting a goal to return to teaching in February 2023.

Thanks to the generosity of a family that has been impacted by lymphatic disease, your donations will be matched, dollar-for-dollar, up to $83,000. That means your donation will go twice as far as we move forward in achieving our shared vision and goals.
---
You can give safely and securely at CureLymph.org, or send your donation in the mail to our mailing address:

LE&RN
99 Wall Street, #5440
New York, NY 10005