photo: Linda V. Noreen pictured with her sons
a guest blog post by Matthew Noreen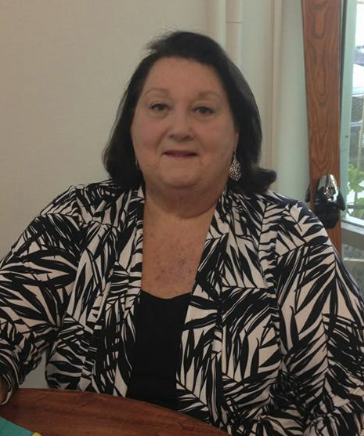 My name is Matthew Noreen. I am one of two sons of a beautiful woman and mother, Linda V. Noreen. This is her story of living with and dying from complications of a very misunderstood and under-recognized disease called lymphedema.
Mom was born in February 1948 in Fountain Valley, California, where she grew up as a typical California beach and snow bunny. It was here that she met and fell in love with my Dad, Larry. They both loved the beach and skiing so much that they would often ditch school to surf Malibu during the day and drive to Big Bear in the evening to snow ski. Mom and Dad married in April of 1969. They lived in Huntington Beach, California, where both my brother and I were born. We moved to Oceanside when I was three. Life in the Noreen household was that of a normal, fun, and love-filled Christian middle-class family.
In 2008, Dad had a heart attack and passed away at the young age of 62, and that is where Mom's story of living with and dying from the complications of lymphedema starts. It all began with Mom having issues from swelling in her right leg. She went to the doctor without luck, because most of the medical world is highly under-educated about this body-crippling disease. She went back and forth several times to three different doctors before being diagnosed correctly. Because many in the medical community do not know much about this disease, little was done. Treatment started out with just compression stockings and instructions on elevating the leg. In the meantime, the disease spread to the other leg. This digressed into bilateral chronic lymphedema in both legs and resulted to many back and forth visits to wound care clinics for leg pumps and wraps. After this, Mom had many return visits because of the vicious cycle of infections.
One morning on my way to work, I could not reach Mom. When I arrived at her house to check on her, I found her on the floor of her bathroom where she had been laying since 6pm the night before. That was a life-changing moment for Mom, leading to the decision to move her to an assisted-living home where she would have help 24 hours a day. She would later tell me that living there made her feel lost and depressed at the age 69. While she struggled with lymphedema as well as diabetes, there was nothing wrong with her mind.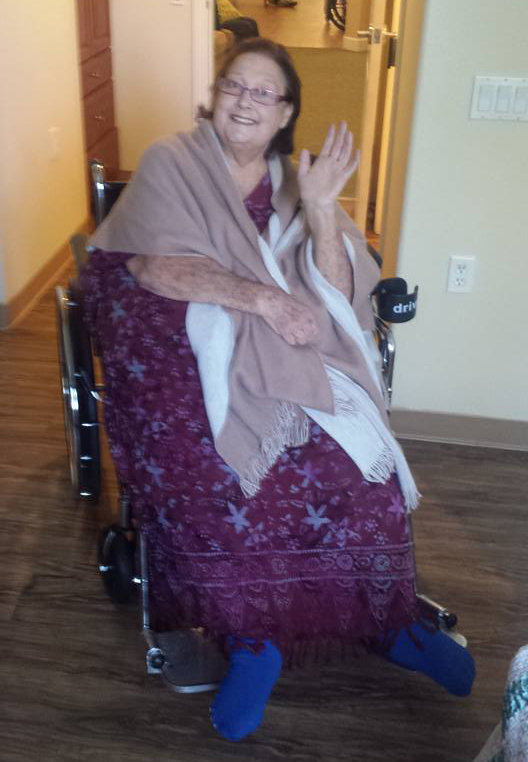 Living in the assisted living home she felt trapped, in her walker and wheel chair. Mom lived in and slept in her lift chair recliner because it was a lot easier than getting in and out of her bed. Mom's legs continued to improve and worsen with the home health and wound care that would come to wrap her legs on site. After some time at the assisted living homes, Mom's abdomen started to collect lymph fluid. That added such a heavy weight to her already weak legs that mom spent most her time in her chair and wheelchair.
Only eight months after we moved Mom to the first of three assisted living facilities, she passed away. Her last month were the worst. She wanted so much to do things, but her body would not allow it because of the constant weeping and swelling of her legs and abdomen. Mom ended up back in the hospital her last month of life after Vista Gardens called the paramedics to have her checked out as she was very confused and weak. She had sepsis again for the third time even under such a close watch of a great team of medical staff at Vista Gardens. Mom was so weak she could not get out of her hospital bed and would only stand one more time. Mom went downhill from there. The fluid in her abdomen began to collect around her lungs and heart. It would be a up and down roller-coaster ride for her from there. The doctors said she was getting better and then she was getting worse again. They could not do much for her with all the fluid.
It was not until I went to see her that I saw they had a bipap mask on her and a feeding tube. I saw mom was done fighting. She did not want any of that and they did it anyway. Mom could not speak, just yell and moan under her mask and grab my hand. My brother and I made the choice to fulfill Mom's wishes, and asked for comfort care only. I was informed that Mom's bipap mask was giving her almost 100% breathing assistance since the lymph fluid was around her lungs and that her 02 stats would not last if removed. I moved Mom close to home in Fallbrook California so that all the family could be with her. She had a respiratory therapist ride with her to Fallbrook to help her if needed and we got her there that Wednesday afternoon. I told Mom to hold on because grandpa was on his way from Georgia. We held her hands and rubbed her head. She wanted that mask off and she would constantly pull at it. I told her we would remove it once Grandpa got here so he could see her and talk to her. Grandpa got there on Thursday afternoon and was able to spend some time with her. We as a family decided to have the breathing machine and mask removed. After the mask was removed at 6pm, Mom let out a yell and a moan which I took as of a sigh of relief. After that Mom would struggle to breathe with moans for the next 6 hours and 44 minutes. The whole time all of us loved her, held her hands, and rubbed her hair telling her how much we all loved her and how grateful we were to have her as our mother, until the Lord called her home. Mom's fight with lymphedema was finally finished. All the pain and suffering, and feelings of being trapped in her body, were gone. She was free again. Mom went home to heaven with my Dad and our heavily father on 8/18/17 at 12:44am.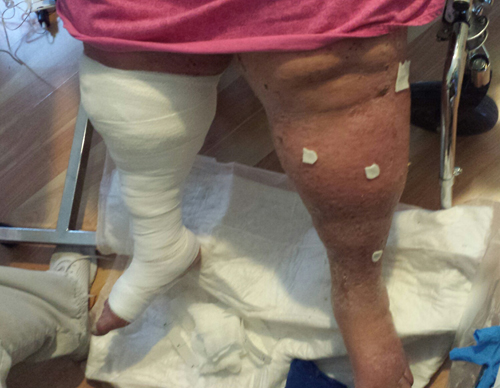 My prayer and wish is that Mom's story reaches those in the medical field and is able to help better educate them on lymphedema and how this disease can and will lead to death from complications of fluid buildup or sepsis infection. Current medical science knows very little about treating people with this disease. If we can educate them, Mom's life and death will not have been in vain. We need to open the eyes of all fields, medical and other; that you can live with this disease without the many complications if diagnosed and cared for properly. If you are proactive and early with the treatment, and stay on top of caring for yourself it does not need to progress to the point of no return, as it did for my beautiful mom Linda V. Noreen.
The main complications of having lymphedema for many are not just the disease itself, but the lack of insurance coverage for treatments, care, and medication. The lack of knowledge by most medical staff and the lack of care facilities that one can be moved to and cared for. When that time is needed for 24/7 care. We must reach out, get the word out, and educate to help save lives, so people like my mom have a better chance of a quality of life living with lymphedema.